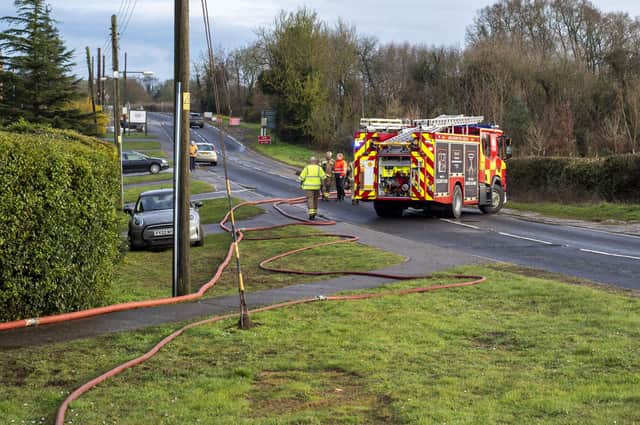 According to a Lincolnshire Fire and Rescue spokesperson, they took three calls in relation to flooding in Metheringham on Saturday afternoon.
"A fire officer attended a property in Sleaford Road and a property in Princess Margaret Avenue to give advice to residents.
"A crew from Billinghay then attended and used a light portable pump to divert water coming off farmland away from properties on Sleaford Road."
The B1188 Sleaford Road was also blocked for some time due to the deep standing water with the fire crew spending about two hours on site from about 3.30pm.
The water flooded across the road and down the sloping driveways of homes along the B1188.
Residents called for help as it washed into their garages and sheds, gardens and into their homes too.