Heavy and persistent rain will bring a risk of flooding and disruption to parts of the UK this weekend, as Met Office weather warnings cover large parts of the country.
Storm Alex, a low-pressure system named by Météo-France earlier this week, has brought wet and windy weather to southern parts of England and Wales with a wind and rain warning in place for this.
The Met Office says an incoming band of rain could endanger people in the southwest and northeast, with inches of surface water. As such, flooding risks remain high, and forecasters have also issued a "danger to life" warning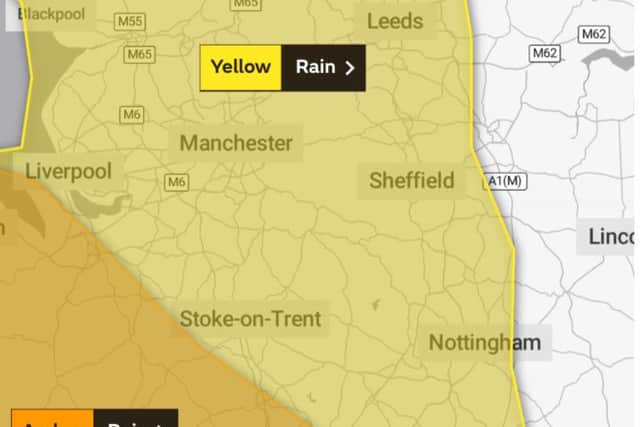 Today will be very wet, with rain for much of today, and often heavy. It will feel cool everywhere, but especially along the coast where it will become breezy later. Maximum temperature 14 °C.
Tonight there will be outbreaks of sometimes heavy rain, but also some drier but cloudy spells, with the rain especially likely this evening, and later tonight across the south. Breezy, especially along the coast. Minimum temperature 7 °C.
Sunday will be generally wet and feeling cold, with spells of often heavy rain. Becoming breezy inland and windy along the coast. Maximum temperature 10 °C.
Monday will be cloudy with outbreaks of rain, and lighter winds. Tuesday showers or longer spells of rain, sometimes heavy. Wednesday light showers, breezy with bright intervals. Temperatures generally below average throughout.