'We then took shelter in our cars ... ' - Almighty storm near Boston caught on camera
This was the scene near Boston yesterday (Sunday, September 10) as a major storm passed through the area.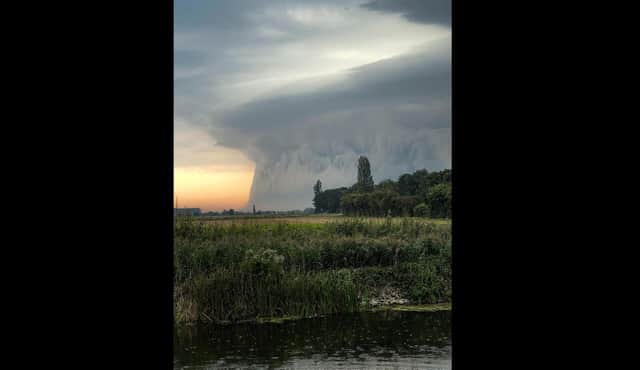 The dramatic image – something reminiscent of a big budget Hollywood disaster film – was taken by Craig Butterfield, of Boston.
Here, he recounts the build-up to the shot ...
"I was fishing the Annual Boston and District Angling Association match on the Sibsey Trader and we had just finished fishing at 3:30pm," he said.
"We heard the distant rumble of thunder and I, like many others, felt that the weather was about to change so packed up as quick as I could. We still had to weigh our fish to determine the result of the match when I looked over the river to see the storm rolling towards us in the distance.
"I grabbed my phone out my pocket and snapped a couple of quick images before helping with the weigh-in of the match. My main thought at the time, as a professional photographer, was why haven't I got my proper camera with me! Always the case! Luckily the photo turned out great from my phone. We then took shelter in our cars and waited for the storm to pass. It was certainly one of the wildest days on the bank I've had in a long time."