6 best places to travel in July around the world, according to Tripadvisor - full list includes Iceland
These are some of the best places to travel in July around the world, according to Tripadvisor.
Watch more of our videos on Shots! 
and live on Freeview channel 276
Visit Shots! now
According to the list, July is the finest month to travel because it brings festivals and midnight sun to destinations around the globe. One of the recommended destinations is Montreal, Canada, which hosts the world's largest comedy festival, Just For Laughs.
Also made it to the list is Kyoto, Japan which is rich in beautiful shrines, temples, gardens, and other cultural attractions, which Tripadvisor describes as a 'must see destination' any time of year. However, the city is 'especially enchanting in July' when it holds Gion Matsuri - one of Japan's biggest annual celebrations.
So if you're thinking of leaving behind the UK for a completely different experience for once, below is a list of destinations where you can immerse yourself in vibrant cultures and create unforgettable memories for yourself and your loved ones.
Tripadvisor's six best places to travel in July
Montreal, Canada
Tripadvisor says: "The city hosts Just For Laughs (or Juste Pour Rire to French-speaking locals)—the world's largest comedy festival in July. Launched in the 80s, the event features a who's-who of the comedy world, with past performers including Ali Wong, Jerry Seinfeld, Trevor Noah, and Hannah Gadsby.
"Beyond the festival, July means great weather for leisurely lunches on Montreal's many terrasses, strolls down pedestrian-only avenues like Wellington Street and Saint-Laurent Boulevard, and hikes in Mount Royal Park to take in sweeping views of the city."
Kyoto, Japan
Tripadvisor says: "With its awe-inspiring shrines, temples, gardens, and other cultural treasures, Kyoto is a must-see destination any time of year. But the city is especially enchanting in July, when it holds Gion Matsuri - one of Japan's biggest annual celebrations.
"Begun in 869, when the emperor ordered citizens to worship at the Yasaka Shrine in hopes of warding off the plague, the festival filled the city with ceremonies, parties, and parades all month long.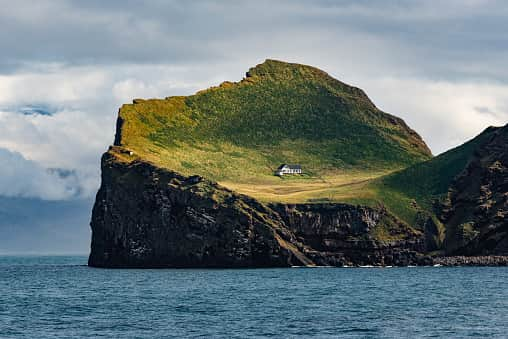 "When you need a break from the festivities, go see the blooming hydrangeas at Mimuroto-ji Temple, take a walk through the Arashiyama bamboo grove, or treat yourself to some kyo-kaiseki cuisine—an elaborate, multi-course meal with ties to traditional Japanese tea ceremonies."
Avignon, France 
Tripadvisor says: "Nestled in the charming Provence region of France, the former papal city of Avignon is always worth a visit. It comes alive in July, however, thanks to the three-week-long Festival d'Avignon.
"A true celebration of art, the event has a wide assortment of theatre, dance, comedy, film, and mime performances, both high-brow and not so much, many of which are held in historically significant spaces around town like the Opéra Grand Avignon and the Cours D'Honneur at the Palais des Papes.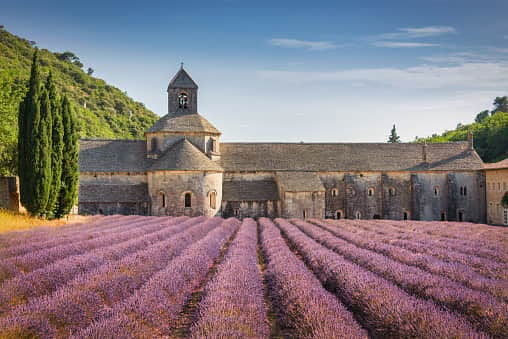 "For even more festive fun, plan your visit to coincide with Bastille Day, a French national holiday that takes place on July 14 and commemorates the storming of the Bastille in 1789 with fireworks, parades, and more.
"Base your stay at the charming La Divine Comedie, a five-suite hotel set in a storied mansion and surrounded by perfectly manicured gardens for an escape from the crowds."
Singapore
Tripadvisor says: "Visit Singapore in July, especially toward the end of the month, and you'll enjoy sunnier days and smaller crowds than the rest of the year. Head to one of the city's legendary hawker centres to try such street food specialties as chicken rice, laksa, and chilli crab all under one roof, then walk off your food coma at the breathtaking Gardens by the Bay.
"Also make time for a day trip to Sentosa Island off the south coast of Singapore to explore Universal Studios Singapore, or for scoring deals at the Great Singapore Sale - a shopping event that takes place each July and features steep discounts at retailers across the island."
Iceland
Tripadvisor says: "If you're dying to hike along ancient fjords and see amazing wildlife in its natural habitat, then a visit to Iceland in July is just what the doctor ordered. Take a whale watching tour - particularly great in the summer, when blue, minke, and humpback whales venture close to the shore to feed - or go looking for puffins, which are also best viewed in the warmer months.
"In July, you can even look forward to Iceland's famous midnight sun - a natural phenomenon in which it stays light outside for almost 24 hours per day. Get the best views at Ion Adventure Hotel, where you can ride Icelandic horses through the countryside in the middle of the brightly lit night."
Lucca, Italy
Tripadvisor says: "About 50 miles west of Florence and 20 miles from the Ligurian Sea in Tuscany, Lucca is a historic walled city that combines medieval architecture with modern hospitality. It's also the site of the annual Lucca Summer Festival, a three-week-long music fest that runs through July and draws such varied acts as Kiss, Bob Dylan, and Lil Nas X.
"If classical music is more your jam, check out Lucca's annual Puccini Festival, which brings several of the famed composer's operas to a lakeside stage throughout July and August. Stay within the walls at Palazzo Dipinto, a luxurious townhouse-turned-hotel with an excellent restaurant."