Ahmad Jamal, the jazz pianist who inspired Miles Davis dies aged 92
Ahmad Jamal has died aged 92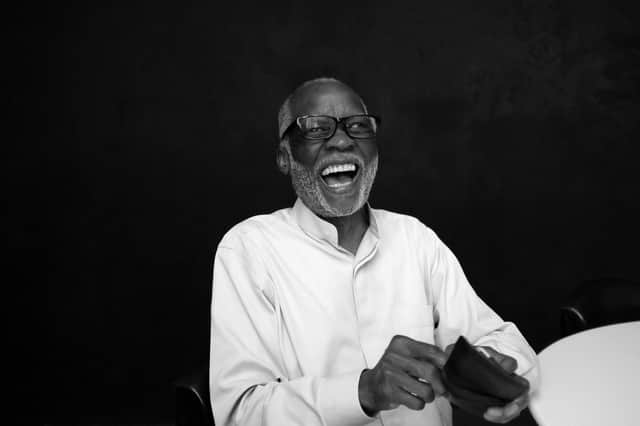 Ahmad Jamal, whose mercurial talent on the piano lived in the ears of fellow jazz greats like Miles Davis, has died aged 92. Jamal passed away on Sunday at his home in Ashley Falls, Massachusetts.
Jamal's daughter, Sumayah Jamal, has confirmed the cause of death was prostate cancer.
Heralded by many as one of the greatest jazz pianists of his generation, Jamal was known for his understated and measured approach to the instrument. His seven-decade long career earned him a lifetime achievement Grammy and an induction into France's Order of Arts and Letters among other accolades.
Jamal's career began during the age of bebop - a complex and dynamic style of jazz developed in the early-mid 1940s. However, the form would not define his approach, as Ahmad's style transcended the sub-genre and rapidly evolved into something entirely fresh.
His approach to jazz - which he preferred to call "American classical music" - was laid back, accessible and paved the way for future greats. Life long friend Miles Davis, once said: "All my inspiration comes from Ahmad Jamal."
Writing in his autobiography, Davis said: "[Jamal] knocked me out with his concept of space, his lightness of touch, his understatement, and the way he phrased notes and chords and passages".
In recent years, when sample based music became the norm, hip-hop heavyweights such as Nas and De La Soul repurposed Jamal's hypnotic piano riffs and highlighted the immortality of his work.
Eight-time Grammy winner and jazz bassist Christian McBride paid tribute to Jamal, writing: "Ahmad Jamal was someone who always left me completely starstruck. I've stood in a room with him numerous times and never had the guts to say hello.
"His vibe was just too regal. Thank you, Mr. Jamal for all the music you gave us. RIP."
Canadian jazz-fusion outfit BadBadNotGood took to Twitter to share their thoughts on Jamal's passing. They wrote: "Rest in paradise to Ahmad Jamal, Incredible incredible incredible language and sound."