Badminton Horse Trial 2023: When will Ros Canter start in cross country race, how to watch on TV & prize money
Here's everything you need to know about Badminton Horse Trials today
Watch more of our videos on Shots! 
and live on Freeview channel 276
Visit Shots! now
The prestigious equestrian Badminton Horse Trials is underway this weekend and today (May 7) marks the popular cross country race. The event, which started on Thursday (May 4) is held at the Park of Badminton House in Gloucestershire each year for five days of horse-racing and dressage trials.
So far, a number of events have been held including dressage, show jumping and Shetland pony grand nationals. Yesterday, Ros Canter was crowned queen of the dressage when her hugely popular horse Lordships Graffalo lit up a damp coronation day. The 2018 world champion scored 22.1 with Michele Saul's 11-year-old by Grafenstolz, giving her the slimmest of leads after the first phase.
After the race she said: "It's great to be at the top today, but with such small differences in dressage scores it will probably be a bit irrelevant tomorrow. It's a great cross-country track and it will just be a case of getting stuck in and riding sensibly according to the conditions."
Here, we round up the cross-country times for today's action at the event presented by Mars Equestrian.
Badminton cross-country times - when Ros Canter, Kitty King & Oliver Townend start
Wills Oakden and Oughterard Cooley, will set off out of the start box at 11.30am. Horses and riders will then set off at four-minute intervals, with the final competitors due to begin their round over Eric Winter's course at 3.42pm.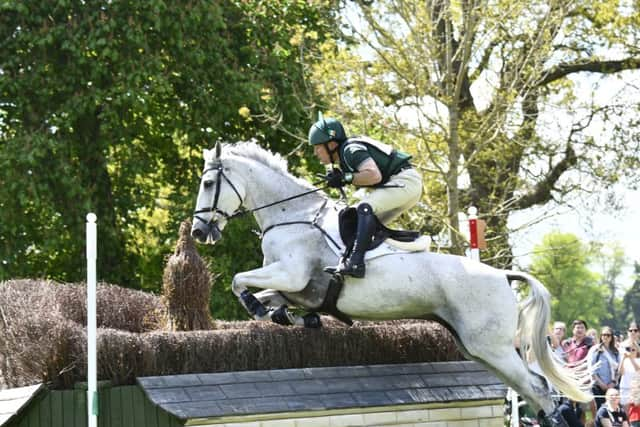 Full list of Badminton Horse Trials cross-country times
Oliver Townend and Swallow Springs (third): 11.38am
Tim Price and Vitali (equal 11th): 11.50am
Tom Jackson and Capels Hollow Drift (14th): 12.10pm
Gemma Stevens and Jalapeno (fourth): 12.50pm
Caroline Powell and Greenacres Special Cavalier (13th): 1.34pm
Tom McEwen and Toledo De Kerser (fifth): 2.02pm
Kitty King and Vendredi Biats (second): 2.06pm
William Fox-Pitt and Grafennacht (eighth): 2.38pm
Ros Canter and Lordships Graffalo (first): 3.10pm
Harry Meade and Tenareze (10th): 3.14pm
Oliver Townend and Ballaghmor Class (sixth): 3.18pm
Laura Collett and Dacapo (seventh): 3.22pm
Pippa Funnell and Billy Walk On (equal 11th): 3.38pm
Tim Price and Coup De Coeur Dudevin (ninth): 3.42pm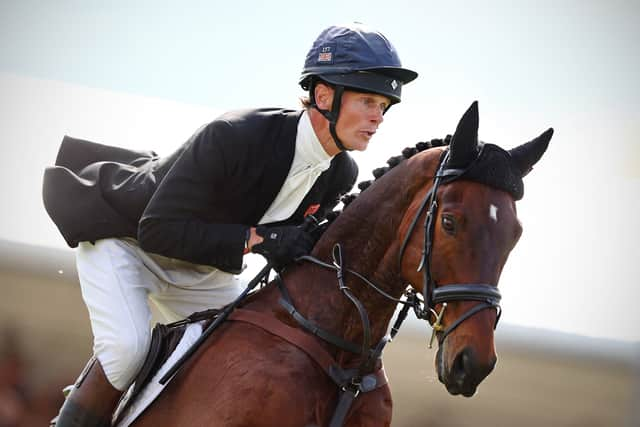 Who to watch out for on Cross Country day
They said the Irish have long been known for shining in wet conditions and Austin O'Connor's grey horse, Colorado Blue, is among the top-rated six horses with 100% clear-round strike rates in their last 10 competitions.
Others to look out for are the 2022 Burghley runner-up, Capels Hollow Drift (Tom Jackson), Ballaghmor Class (Oliver Townend), Vitali (Tim Price) and both Ros Canter's rides, Lordships Graffalo and Pencos Royal Jewel.
Colorado Blue is also one of the top four rated speed horses, with Vitali, Swallow Springs (Oliver Townend) and Topspin (Alice Casburn). Swallow Springs is the only horse in the 2023 field with multiple Badminton clears inside the time on his record (two).
Six of the last 10 winners of Badminton finished within two seconds of the optimum time, but no one achieved the optimum time in 2014 or 2018. Meanwhile Sir Mark Todd (NZL) has the best strike rate of clear rounds between 2010 and 2022 (12), but Oliver Townend (11) who has the longest unbroken run of clear rounds at Badminton could overtake him.
Badminton horse trials timetable 2023
Sunday May 7
Gates Open 7.00am – Trade Stands Open 9.00am
10.30am – Shetland Pony Grand National First Rounds – Main Arena
10.50am – Shetland Pony Grand National Final – Main Arena
11.30am – 5.00 Pm Approx – Cross Country Test
Monday May 8
Gates Open 7.30am – Trade Stands Open 9.00am
8.30am – Final Horse Inspection – North Front Badminton House
11.30am (Approx.) – Jumping Test (First Part)
2.05pm – Band Display – Flowers Band
2.40pm – Parade Of Competitors (From Morning Jumping)
2.55pm – Jumping Test (Top 20)
4pm – Parade Of The Duke Of Beaufort's Hounds
4.15pm –  Parade Of Prize winners And Presentation Of Prizes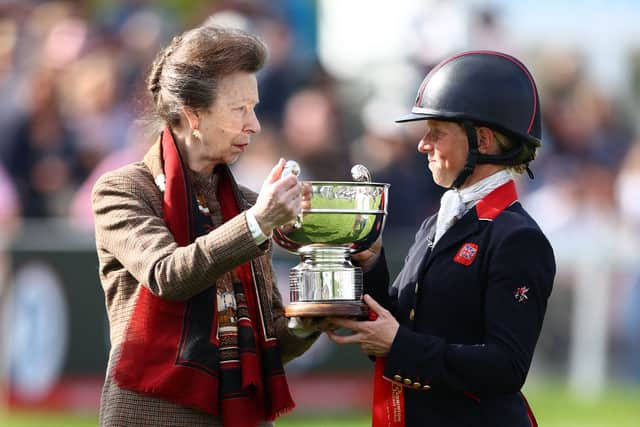 Badminton Horse Trials Prize Money
Badminton Horse Trials has increased its total prize money by almost £20,000 for 2023 – with a £5,000 boost to the winner in 2023.
How to watch Badminton Horse Trials on TV
If you want to watch the horse trials from home, you need to sign up to Badminton TV. To sign up, visit watch.badminton-horse.tv and click the "sign up" link in the top right corner. According to the website, a subscription will cost £19.99.