Bank holiday train strikes: All operators affected as 20,000 workers walk out - can I get my ticket refunded?
It's the 24th train strike since last summer as workers continue to push for better pay, working conditions and over a recent round of ticket office closures - here's what you need to know including lines affected and ticket refund information.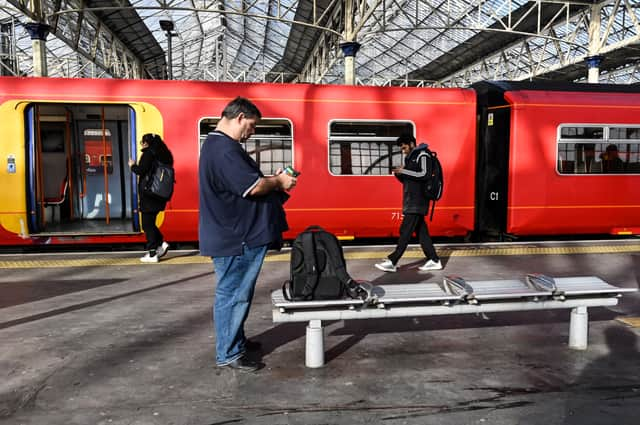 Rail passengers are facing travel chaos on Saturday (August 26) as 20,000 staff launch another wave of strikes over pay and working conditions. Members from the Rail, Maritime and Transport Union (RMT) will engage in industrial action today and next weekend, while ASLEF are planning a separate strike that will add further disruption across most of the UK's rail network.
The industrial action comes the same day as huge events across the country including the Notting Hill Carnival and Reading and Leeds festivals. But head of the RMT, Mick Lynch, said the strikes will continue until a new settlement for workers is reached.
Workers from 14 train operators are taking part in Saturday's strike, which is the RMT's 24th since last summer. The strike will see a reduced timetable in place in England which will affect some journeys in Wales and Scotland.
It means that around half the usual train services will run and in many areas they will start late and finish much earlier than usual. Further action is planned for next Saturday (September 2) and on Friday, September 1 when ASLEF members will walk out.
As well as pay and working conditions, the RMT is also striking over job losses sparked by the closure of hundreds of ticket offices. Speaking to the BBC, Mr Lynch said: "Our members don't want to be on strike.
"But they understand that if they want to defend our service against all these mass closures, if they want job security and decent conditions, they are going to have to campaign and fight for those things. So our members remain determined. We are fully prepared to see this through until we get an agreement."
What dates are the train strikes in August and September?
RMT are set to strike on the following dates in August and September 2023:
Saturday, August 26
Saturday, September 2
Drivers represented by ASLEF are holding a separate strike on Friday, September 1, while the union will also ban overtime on the same day as the second RMT strike on Saturday, September 2. The last strikes took place over three days on Thursday, July 20,Saturday, July 22 and Saturday, July 29.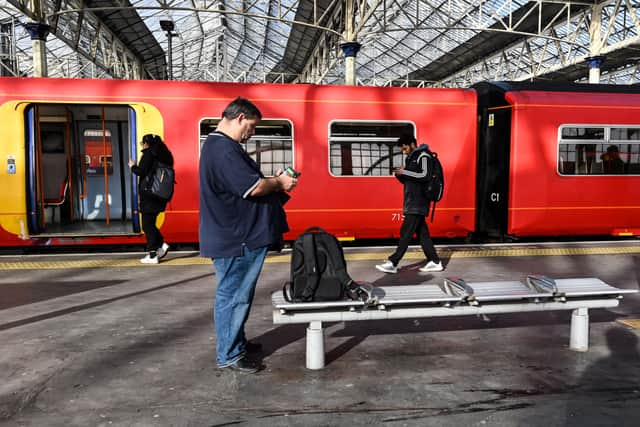 Which train operating companies are affected by the strikes?
The 14 train operating companies affected by the most recent RMT train strikes are:
Avanti West Coast - It plans to run four trains per hour to and from London Euston with one to Manchester, Liverpool, Birmingham and Preston respectively.

There will be no service to and from North Wales, Shrewsbury, Blackpool North, Stoke-on-Trent and Edinburgh.

c2c - The company says services will not be massively impacted but urges customers to check before travelling.
Chiltern Railways - A limited timetable will operate with one train per hour between London Marylebone and Banbury, Oxford and Aylesbury respectively. No services will operate north of Banbury and no trains will call at Wembley Stadium, Northolt Park, South Ruislip, Warwick, Warwick Parkway, Hatton or Lapworth all day.
CrossCountry - First trains will run later and terminate earlier than usual with no service between Nottingham and Cardiff Central via Birmingham New Street.
East Midlands Railway - Largely one train per hour between destinations, including between Nottingham and Sheffield to London St Pancras.
Gatwick Express - The usual non-stop service between London Victoria, Gatwick Airport and Brighton will not operate.
Great Northern - A limited service across the network, with later starts and earlier finishes, while some stations won't have any services all day.
Great Western Railway - Very limited services to and from destinations, with journeys to be completed by 6.30pm.
Greater Anglia - Most routes will have a near regular service, with selected routes affected.
Heathrow Express - It will operate a normal service until around 8.40pm. .
London Northwestern Railway - A limited service will operate between 7am to 7pm.
LNER - Trains will run but with a reduced timetable to key stations.
Northern - A very limited train service between 8am and 5pm from Liverpool to Manchester Airport, Leeds to multiple destinations and from Darlington to Saltburn.
South Western Railway - Large parts of the network will be closed and trains will run only between 7am and 7pm.
Southeastern - No services to London Bridge but this is because of planned engineering work.
Southern - A limited service across the network, with later starts and earlier finishes, while some stations won't have any services all day.
Stansted Express - Most routes will have a near normal service, with selected routes impacted.
Thameslink - A limited service across the network, with later starts and earlier finishes, while some stations won't have any services all day.
TransPennine Express - A heavily reduced service will operate between Manchester Piccadilly to Scarborough, Preston to Manchester Airport, and Sheffield to Cleethorpes.
West Midlands Railway - A limited service will operate selected routes, between 7am and 7pm.
The companies affected by the driver union's action are:
Avanti West Coast
Chiltern Railways
c2c
CrossCountry
East Midlands Railway
Greater Anglia
GTR Great Northern Thameslink
Great Western Railway
Island Line
LNER
Northern Trains
Southeastern
Southern/Gatwick Express
South Western Railway
TransPennine Express
West Midlands Trains
Can I get a refund on my ticket?
If you have an advance ticket booked for a strike day and your service is cancelled, delayed or rescheduled, you are entitled to a change or refund. You'll need to contact the original retailer of your ticket to get your money back.
If you have an advance ticket for a strike day, you may be able to travel on the days around the strikes, but will again need to check with your train company.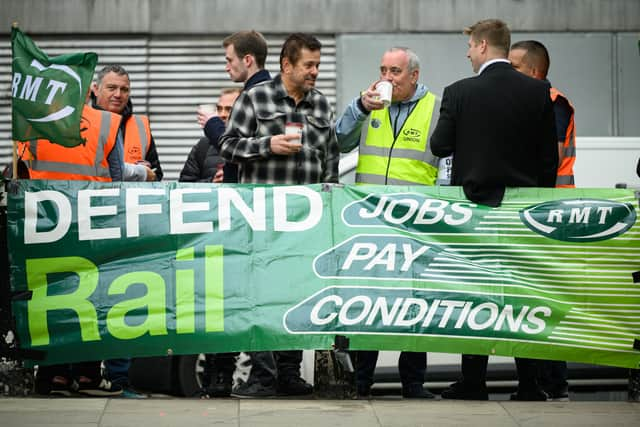 Why are the rail strikes happening?
Disputes between unions and train companies in the UK have now been dragging on for well over a year, with rail workers taking action to protest poor pay and working conditions. Unions say any pay offer should reflect the rising cost of living - with the inflation rate only recently having dipped below 10 per cent.
However, the rail industry is under pressure to save money after the pandemi and says changes to ways of working need to be agreed in order for pay to increase - which the unions are not happy with. The RMT general secretary, Mick Lynch, said: "The mood among our members remains solid and determined in our national dispute over pay, job security and working conditions.
"We have had to call further strike action as we have received no improved or revised offer from the Rail Delivery Group. The reason for this is the government has not allowed them a fresh mandate on which discussions could be held.
"Our members and our union will continue fighting until we can reach a negotiated and just settlement."