Barclays to shut 15 more branches this year: the full list of banks closing and when they will close
Barclays has announced that they will close 15 more of their branches in 2023
Watch more of our videos on Shots! 
and live on Freeview channel 276
Visit Shots! now
Barclays has announced another round of bank branch closures, with 15 more locations set to shut. The first lot of closures will come as soon as March this year.
The latest closures mean Barclays will close at least 26 branches by the end of the year. However, Barclays isn't the only bank shutting branches as this year HSBC will close 114 branches, NatWest is closing 43 and Lloyds Bank will shut 14.
The news will no doubt put more customers in a difficult situation if they do not have access to online banking, and their nearest branch is closing down. Those looking for face to face interaction with the bank may consider using the educational and support van run by the bank.
The van enables Barclays and Barclaycard customers in England and Wales to access certain advice and help in their local area at specific times and dates each month. You can check if a nearby town is covered on Barclays' website. However, it's worth noting that Barclays' van service and pop-up locations don't have cash or counter services, so you won't be able to manage your money there.
Money Saving Expert advises that customers that don't have alternative services nearby and need branch access may need to consider switching banks.
Additionally, If you need to access your bank but can't get online customers may be able to access some services via the Post Office. Use the Post Office's branch finder tool to locate your nearest. The services you can use this way include cashing/cheque deposits, checking your balance and withdrawing money.
So, which branches will Barclays be closing this year? Here's the full list of closures.
Full list of Barclays branches closing this year
Here's the full list of branches closing this year, and when they are closing: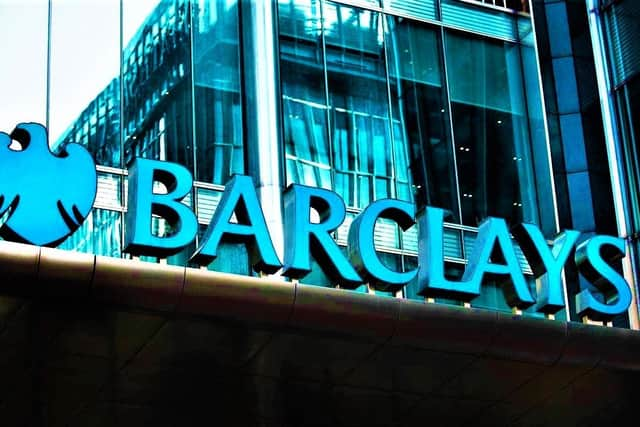 Amersham
4 Sycamore Road HP6 5DT
01/03/2023
Bargoed
1 Hanbury Road CF81 8XA
14/04/2023
Barnoldswick
5 Church Street BB18 5UR
14/04/2023
Birmingham
161 High Street, Kings Heath B14 7LA
10/03/2023
Bishop Auckland
55 Front Street, Stanhope DL13 2TU
21/04/2023
Bridlington
6 Manor Street YO15 2RU
06/03/2023
Dagenham
227/231 Heathway RM9 5AN
03/03/2023
Ellesmere Port
100 Whitby Road CH65 0AD
02/03/2023
Flitwick
3 Station Road MK45 1JS
14/04/2023
Guiseley
45 Oxford Road LS20 8AE
12/04/2023
Hunstanton
42 High Street PE36 5AQ
12/04/2023
Keswick
Market Square CA12 5BE
21/04/2023
Leeds
390 Harrogate Road LS17 6PY
21/04/2023
Liskeard
The Parade PL14 6AR
02/03/2023
London
260 Walworth Road SE17 1JF
13/04/2023
London
104/108 Tower Bridge Road SE1 3NG
19/04/2023
London
304 Green Street E7 8LG
20/04/2023
Macclesfield
10 Market Place SK10 1HA
14/04/2023
Milton Keynes
8/10 High Street, Woburn Sands MK17 8RN
18/04/2023
Shenfield
93-95 Hutton Road CM15 8JE
19/04/2023
Sittingbourne
85 High Street ME10 4AW
08/03/2023
21 Market Place NG34 7SS
08/03/2023
16 Newton Road, Mumbles SA3 4AU
07/03/2023
39/40 Fleet Street TQ2 5DL
08/03/2023
70 Birmingham Road, Rowley Regis B65 9BA
21/04/2023
2B St Mary Street DT4 8PB
03/03/2023