Comedian surprises seaside-goers - by illustrating members of the public
Jim Moir, also known as comedian Vic Reeves, surprised seaside-goers yesterday by illustrating members of the public.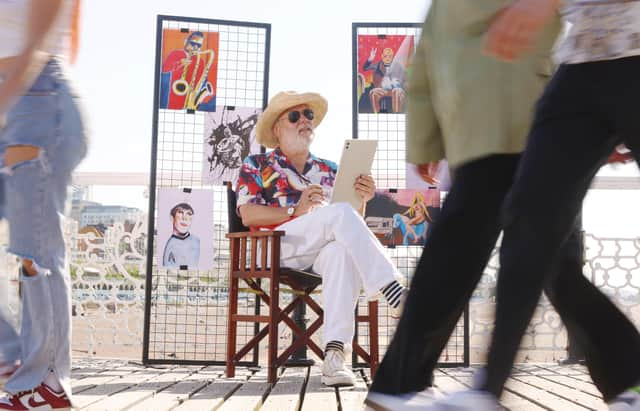 The funnyman-turned-artist caught the likenesses of tourists and locals on Brighton's pier in his very own 'Sketched By Jim' illustration station.
In recent years, comedy has taken a backseat as the 64-year-old embraces his artistic side, with a particular fondness for painting birds. 
But in a departure from his usual technique of painting, the Leeds-born star sketched members of the public on a Samsung Galaxy Tab S9 Ultra, using its S Pen. 
He said: "Painting is what I've always done. 
"I've always been immersed in a creative environment, and I love exploring new techniques to take my art to the next level. 
"Partnering with Samsung and the Galaxy Tab S9 Ultra has allowed me to try new methods and styles, and I'm so glad I could bring joy to Brighton's seafront through the power of digital art."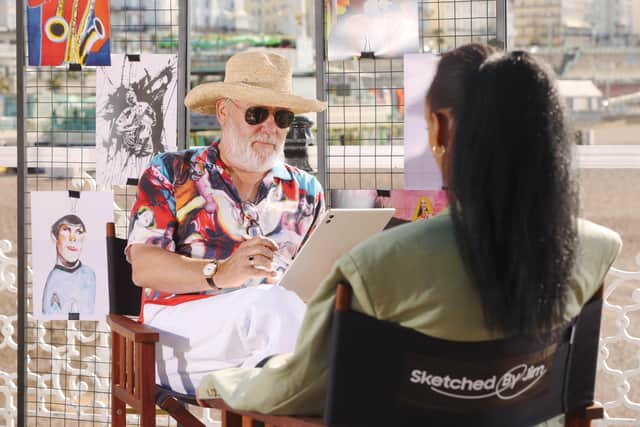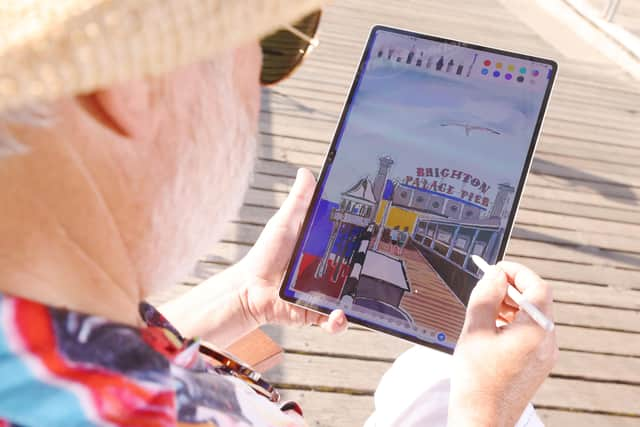 Sketch-ure perfect
A poll of 2,000 adults also commissioned by the electronics manufacturer found 35 per cent plan to visit the seaside this week. 
With 21 per cent voting Brighton the most popular UK seaside location, via the OnePoll study.
John Sees, from Kent, was among those who made the trip to the East Sussex seaside resort - with the 52-year-old lucky enough to be sketched by Jim. 
They said: "I came on Brighton Pier for a walk and did a double take when I saw him.
"I thought – that looks like Jim Moir. And it was! 
"It's been fabulous to sit with him and get an illustration done.
"I've been a fan of his for years – it really made my day." 
Aisha Mitchell, 32, from Eastbourne also had their likeness captured by the star and was similarly taken with their portrait. 
They said: "I'm really pleased with the illustration - Jim did a great job, it's so full of his humour."