Wonky Heart Challenge: Parent's fundraiser for son who took his own life following A-Level results goes viral
Paul and Karen Smith's son Harry took his life on A-Level results day and after a decade the couple are undertaking a fundraiser challenge in his memory
Watch more of our videos on Shots! 
and live on Freeview channel 276
Visit Shots! now
A couple who have embarked on a 580-mile bike ride in memory of their son have gone viral on TikTok, after their daughter chose to share their story. Paul and Karen Smith are taking part in their self-titled Wonky Heart Challenge to raise money for suicide prevention charity Payprus to mark the 10-year anniversary of their son, Harry's death.
The pair have described the reaction on social media as "unbelievable" after the initial TikTok video surpassed 2 million views and has seen donations to the couple's fundraising page flooding in from all over the world. Karen Smith said: "It's an added dimension to what was an incredibly emotional experience.
"We feel quite overwhelmed but in a positive way and getting all these donations from literally all different parts of the world." The couple are days into their cycle challenge around England and Wales, which has started at Harry's school, with a send off from Brian Blessed OBE, and will end on September 2.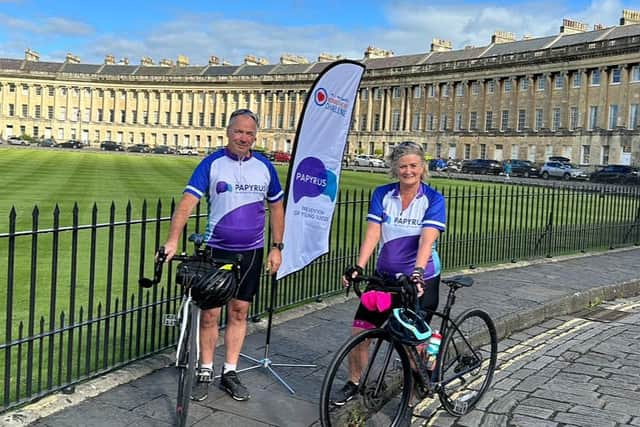 Mr and Mrs Smith have wanted to share the importance of talking to children about exam results after losing their son Harry in 2013. The family were on holiday in France when his A-Level exam results came through.
Unfortunately, Harry's grades were not what he expected and he left for a walk to collect his thoughts, before the family grew concerned that he had not returned home. Harry took his life at 17 years old, with his mum Karen saying: "Harry was such an exceptional child and he filled the room, very popular, bright, had adhd, impulsive and did a very stupid thing as a one-off that totally totally flummoxed us."
Harry's dad, Paul, added: "After we lost him we met up with quite a few of his friends and they all collectively said that if they would have to pick someone who would have done something like that, Harry would have been at the bottom of the list and that's why it came as such a shock.
"Every year is hard, but the first few years were very hard. You know, within the first year we were barely functioning and we speak for a lot of parents in a similar position. We met so many over the years who just go through it some never get over the loss of a child through suicide.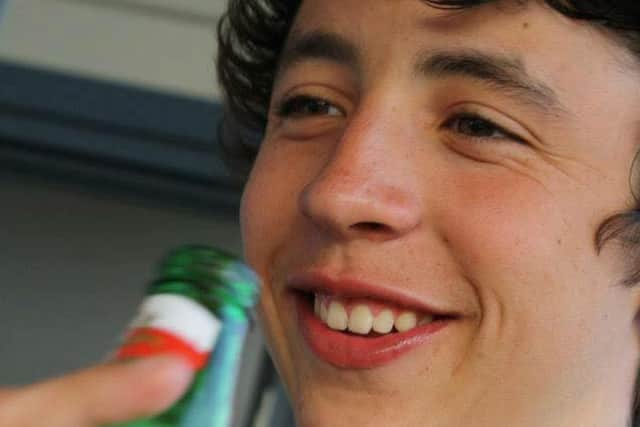 "So the passage of time makes a lot of people stronger but it's not that's not the case for everyone. But you know we're in our position to do something so that's what we're doing now."
Karen also shared the "ripple effect" of suicide, saying "if you're young and you do it, it impacts on your siblings and your parents and the grandparents. If you're older it impacts on your family."
Karen and Paul Smith are now urging parents to talk to their children about suicide, especially around exam season, when many young people may feel upset about their results. Karen said: "It's such a taboo subject" before Paul added: "It still carries a stigma and is probably one of the most uncomfortable subjects between that and death, that people can talk about.
"But so many people who lost kids to suicide will never know why and that's the hardest thing to live with. If we can get people to actually sit down and talk to the kids and pay attention to not only what they're saying but what they're not saying in a lot of cases."
Karen said that exam season has given the couple an "amazing opportunity" to share their story and raise funds for Papyrus. She added: "We lost Harry on exam day and exams for me the last 10 years have been the most difficult time."
Papyrus, the suicide prevention charity which has been chosen by the couple as their fundraising target, have shared advice on how to deal with exam day. The charity runs a 24/7 Hopeline on 0800 068 4141, text 07860 039967 or email [email protected] for any students or parents who may be struggling with the results.
Paul said: "My favourite quote from one of Harry's old headmasters; he said that everyone's good at something. I can remember him saying it and I thought 'yeah he's got a point there', so kids who aren't academically gifted will be good at something else, and that's what's got to be nurtured and developed."
Karen added: "We've had so many of our comments within the donation saying either my child is really stressed and worried about it and i'm going to approach it different;y and I'm going to talk through or they've seen particularly the youngsters, Freya's TikTok rather than our Facebook and Instagram."
The couple are rapidly approaching their £60,000 target which has been raised over the last couple of days, after growing support for their challenge. Paul said: "If we can exceed that target we'll be just over the moon. It's gone beyond our wildest dreams already."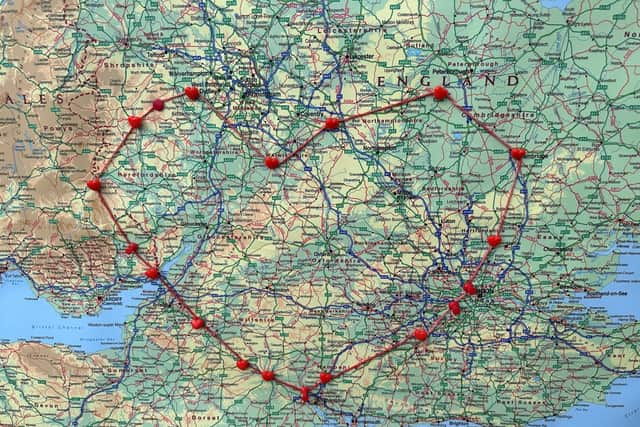 Paul and Karen Smith have already raised eight thousand pounds for charity Suicide and Co after hosting a quiz with Shaun Wallace, who is The Dark Destroyer from ITV's The Chase.
If you or someone you know are struggling then you can reach out to Papyrus on their 24/7 Hopeline on 0800 068 4141, text 07860 039967 or email [email protected].