Dan Wootton calls partner 'love of his life' on GB News show - Who is he and are they married?
Dan Wootton took to GB News to deny recent criminal allegations against him, and mentioned his partner
Watch more of our videos on Shots! 
and live on Freeview channel 276
Visit Shots! now
GB News presenter Dan Wootton has found himself in the headlines recently due to allegations made by an ex partner. Wootton has been accused of using a fake online persona to bribe several men into revealing compromising material over at least a 10-year period.
The presenter has denied these claims when he publicly responded to what he calls a "smear campaign" while on GB News and said that the "criminal allegations being made against me are simply untrue."
While on air, Wootton said his ex-partner was behind the allegations, saying: "As you probably don't know, because you're not insane enough to pay attention to the cesspit of social media, these past few days I have been the target of a smear campaign by nefarious players with an axe to grind. Notably, by an ex-partner who I was previously abused by – something I have never spoken about publicly before, by the way ­– who has been on a campaign to destroy my life."
Dan Wootton hinted at his relationship while he addressed the allegations against him: "I've found happiness in my personal life with the love of my life, who is here with me tonight. My friends and family are my world. The toll this has taken on their mental health, well, it's literally killing me to watch. Our rush to judge before due process, thanks to the mad ramblings of highly politicised Twitter trolls and revolting blogs that eschew basic journalistic standards, is destroying democracy."
The Byline Times, which has conducted the investigation into the allegations, has hit back at Wootton's description, saying it is a newspaper and not a blog, and that it has not acted through any political motivation. Its editor Peter Jukes has said: 'We have pursued this story because of alleged personal behaviours and things we believe are wrong individually in terms of having false identities and catfishing – that has nothing to do with Dan Wootton's politics, it has nothing to do with his time at GB News, because nearly all of the evidence we have predates that.'
So, who is Wootton's partner? Here's everything you need to know.
Dan Wootton partner
Wootton is gay and came out publicly on Twitter in 2013. Wootton is currently in a relationship with Alan Longair, and very little is known about their relationship. As far as public knowledge goes the couple are not married.
This isn't the first time Wootton has gone public with his current relationship. While celebrating his 40th birthday earlier this year, Wootton paid tribute to his current partner Alan, describing him as "the love of my life". The star-studded event's guest list included Vanessa Feltz, model Caprice Bourret, Anthea Turner, Rob Rinder and Love Island stars Paige Thorne and Antigoni Buxton.
Following his birthday celebrations, Wootton took to social media to publicly thank his friends and family as well as give a special shout out to his partner, Alan. Captioning pictures from the star-studded bash to celebrate his milestone birthday, Wootton wrote on Instagram: "Turning 40 is one of those moments many approach with trepidation: I'm officially old and there's no turning back the clock any more!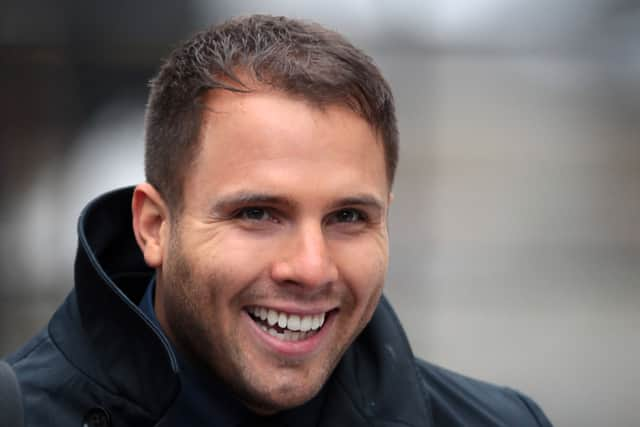 "But I never dreamed I would hit this milestone feeling so lucky about the fundamentals in my life. My most incredible family, who are my rocks - my gorgeous niece Ivy Dan, dad John, mum Mary and sister Ashleigh - flew to London from New Zealand to celebrate alongside the love of my life Alan, the most loyal friends, amazing former workmates, and my amazing colleagues at GB News and MailOnline. I promise I will never host a party again so please let me be self-indulgent and share some pictures of the people who have been there for me through thick and thin - and really do mean the world to me."