Disabled mum's warning after accessible French villa holiday booked on Facebook turned out to be cruel scam
"We are usually more switched on than this - we should have smelt a rat."
Watch more of our videos on Shots! 
and live on Freeview channel 276
Visit Shots! now
A disabled woman feels "stupid" after being scammed out of £370 booking a wheelchair-adapted villa in France through Facebook. Rebecca Webster was looking for an accessible villa in Bergerac, France, for her family to stay in for two weeks during the school holidays.
The mum-of-one came across a four-bed villa with a hoist for the pool, a wet room, ramps and plenty of outdoor space. She reached out to the apparent owner and felt confident he was "legit" after a phone call during which he told Rebecca the home was adapted for his mum who has multiple sclerosis.
Rebecca, 44, transferred a £370 deposit over to him via bank transfer, and was looking forward to the holiday in July 2023. A week later, Rebecca saw posts on Facebook saying the alleged owner was a con man - and he didn't own the villa which he was selling stays at online.
After confronting him and getting no reply, Rebecca demanded a refund but was unable to get hold of the seller. Rebecca cancelled the family holiday and never got her money back.
Rebecca, a benefits officer, from Coventry, West Midlands, said: "It was a lovely villa - it had a hoist for the pool and was very accessible for me. I contacted him to ask what weeks were available and he told me I could book it for July.
"Before we booked I spoke to him on the phone, we spoke about my disability, how accessible the villa was and I asked about the restaurants nearby - he really sold it to me. After sending the deposit over, I saw some rumours on Facebook that he was a conman and I contacted him to explain what was going on.
"He blocked me on Facebook and my emails stopped sending to him." In October 2022, Rebecca was looking for a holiday for her husband Paul, 46, a benefits officer, and her son Seth, 17.
She came across an advertisement for a villa in France in a holiday group for wheelchair-adapted holiday homes. Rebecca said: "It was fully accessible, he put pictures of the villa on there.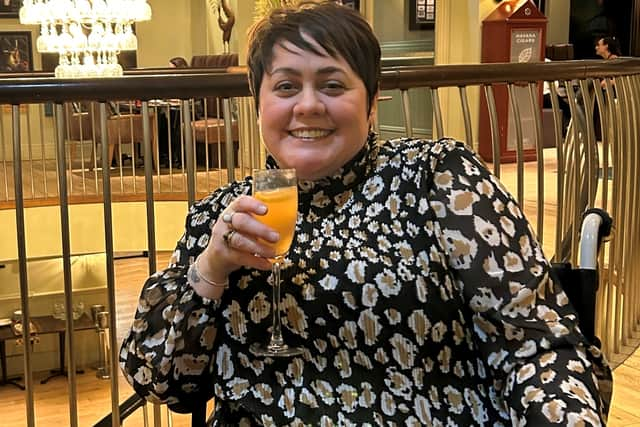 "There was outdoor space, a pool, a wet room and shower chairs. Because he had said he has done this for his mum, you think he will have made sure that everything was alright.
"It is rare to see a house so well equipped for a wheelchair user. He told us there would be a housekeeper that comes round and a summer pool guy who would turn up - it was too good to be true."
Rebecca sent the scammer a message and the pair exchanged emails. Before sending over the deposit, Rebecca had a long chat with him over the phone and everything seemed legit.
She said: "He seemed like a really nice man, we spoke for a while about my life, being disabled - we had a proper friendly convo. I was speaking to my husband, we are usually more switched on than this - we should have smelt a rat.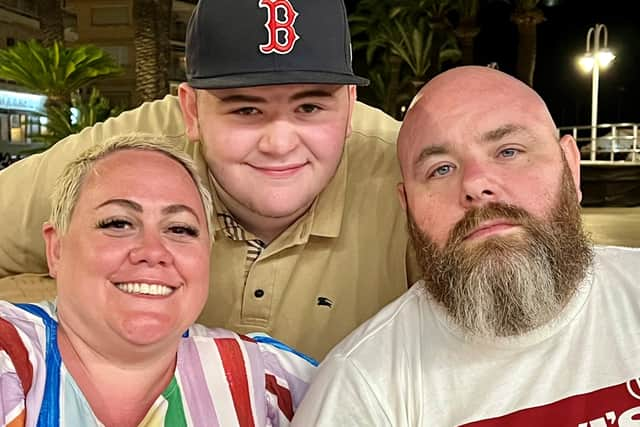 "It was too cheap, it was too pretty to be going at that price. But, we didn't think he would defraud a disabled group."
Rebecca was looking through the same group where she found the ad and saw how people were saying James was a conman. She then tried to confront him via text but didn't hear anything back.
Rebecca said: "I sent him numerous emails and messages asking for him to explain what was going on. He had blocked me on everything.
"Luckily we only had the villa booked. I am in a wheelchair so we don't fly, we drive, that's why we thought we would go to France. Once we realised it was a scam, we couldn't find the villa.
"We found out in January, we didn't know what we were going to do. Wheelchair-accessible holidays are not easy to find. We felt stupid, we should have been more switched on about it."