Earth Day 2023: how the day started, what it is about and what are Extinction Rebellion doing
Earth Day is celebrated by around one billion people every year- and 2023 is set to be no different
Watch more of our videos on Shots! 
and live on Freeview channel 276
Visit Shots! now
Earth Day is here and events will take place across the planet to mark the occasion. Taking place for the 53rd year, the day has become a celebration of the modern environmental movement.
The first Earth Day took place in 1970. It came about through growing environmental concerns from Americans which came to a peak in the 1960s and was kick started by senator Gaylord Nelson.
The junior senator from Wisconsin, had long been concerned about the deteriorating environment in the United States. Then in January 1969, he and many others witnessed the ravages of a massive oil spill in Santa Barbara, California.  Inspired by the student anti-war movement, Senator Nelson wanted to infuse the energy of student anti-war protests with an emerging public consciousness about air and water pollution.
He announced the idea for a teach-in on college campuses to the national media, and persuaded Pete McCloskey, a conservation-minded Republican congressman, to serve as his co-chair. The date April 22 was chosen purposefully as it was a weekday falling between Spring Break and Final Exams, to maximise the greatest student participation.
Since this first day, the event has grown to the point where around one billion people take part. It was in 1990 when it truly turned global.
Around 200 million people in 141 countries and lifting environmental issues onto the world stage. It also prompted President Bill Clinton to award Senator Nelson the Presidential Medal of Freedom — the highest honour given to civilians in the United States — for his role as Earth Day founder.
Earth Day 2023
Each year, Earth Day has a theme which influences how the day is marked. In 2023, the theme is 'Invest in Our Planet.'
Kathleen Rogers, president of Earth Day.Org. "In 2023 we must come together again in partnership for the planet. Businesses, governments, and civil society are equally responsible for taking action against the climate crisis and lighting the spark to accelerate change towards a green, prosperous, and equitable future. We must join together in our fight for the green revolution, and for the health of future generations. The time is now to Invest In Our Planet."
Extinction Rebellion led event
Climate protest group Extinction Rebellion is one of around 200 organisations taking part in four days of action. Known as 'The Big One', groups will descend on London from April 21 to April 24.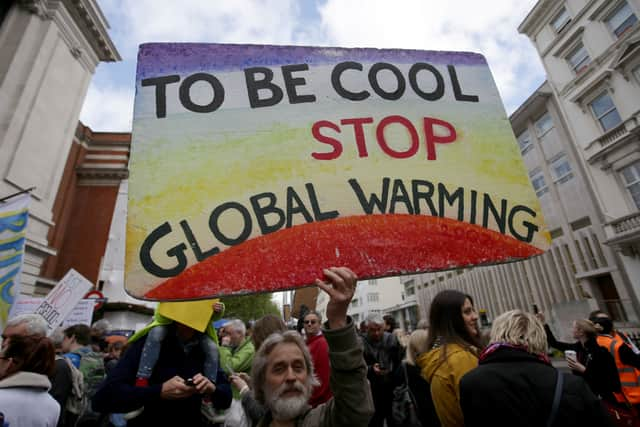 On Earth Day, Extinction Rebellion has given an insight into what people can expect from them. According to the website Earth Day 2023 within 'The Big One' event will be: "An enormous, celebration & family-friendly march for biodiversity! Costumes, music, giant puppets for the annual international day of environmental awareness. We unite for nature, biodiversity and the planet."