Everything you didn't know Google Maps could do - see full list
It's time to get the most out of Google Maps
Watch more of our videos on Shots! 
and live on Freeview channel 276
Visit Shots! now
As per its name, Google Maps was primarily built as a navigation appbut while many still use the software daily to get from A to B, there are countless other features that are going unnoticed.
Maps is a multi-tool that most aren't utilising to its full potential. From personalising your map to tracking your friends, by understanding just how much Google Maps has to offer, you could slim down on some unnecessary apps clogging your storage.
Here's a list of five things you may not know Google Maps can do and how to use each function.
Five things you didn't know Google Maps could do
Track your friends
Many are a bit cautious to get on board with this feature at first. It's understandable - something feels almost invasive about being able to track your friends. The key word is consent and if both parties have agreed to use this feature, it can have a significant impact on someone's safety and the ease of finding or meeting a friend.
To use the feature, your friend will need to make sure they've granted Google Maps access to location in their phone's settings. Firstly, they need to tap on their Profile Picture and select Location Sharing from the menu, then hit Share Location and choose which contact they want to share their location with.
Personalise Google Maps for trips and holidays
This feature is a lifesaver if you're planning a trip away with friends or family, and need a focal point for your itinerary. When using the customise maps tool you can drop a marker into a chosen destination and then share your customised map with your friends.
Open up Google Maps on your PC, click the three lines in the top-left corner, then locate 'Your places'. In this tab, go across to Maps and hit Create Map or select a map you've previously made. The feature also has a Share option so you can add family or friends.
See how a location has changed over the years
On your smartphone, open Google Maps and drop into Street View on your chosen location. A pullout menu bar should appear at the bottom of the screen, when selected 'See more dates' will allow you to scroll through the years and see how a location has changed over time.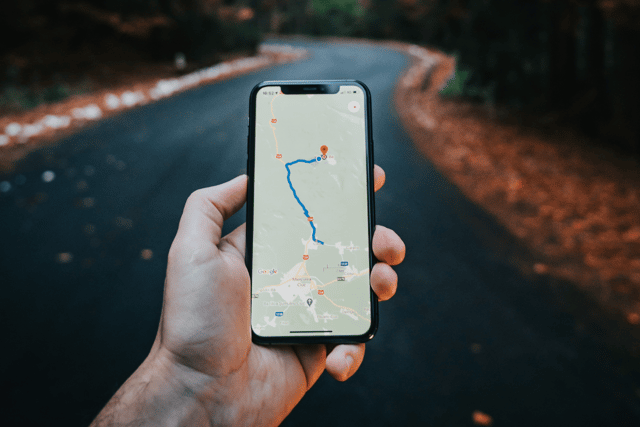 It must be noted that some locations have been captured by Google for decades while others will only have limited photos in the archive.
Save on data and use Google Maps offline
Many don't know that you can still get directions to a location without burning through your mobile data. To use the feature, click offline maps via your profile picture and you will be prompted to select your own map, which you can then save and use offline.
Catching public transport
One of the most used features on Google Maps is the ability to access the best public transport options available for a given route. All you need to do is put in the starting point and destination, select public transport and choose your departure and arrival times. Remember, it's reliable until the transport isn't.