GP found guilty of putting semen in woman's coffee after claiming it was a "prank that went horribly wrong"
Dr Nicholas Chapman filled up hundreds of 'specimen' samples and was accused of dropping them into his victim's hot drinks
Watch more of our videos on Shots! 
and live on Freeview channel 276
Visit Shots! now
A GP in England has been found guilty of a sexual offence after he deposited his semen into a woman's coffee. The victim told a trial she would pour 'salty' coffee away but always noticed a 'thick, gloopy' substance in the sink.
Dr Nicholas Chapman, 55, filled up hundreds of 'specimen' samples and was accused of dropping them into his victim's hot drinks on multiple occasions over the course of a year. The victim - who hasn't been named for legal reasons - became suspicious when she discovered a collection of the samples a year later.
The victim shrewdly took a sample of the next coffee he made for her to police and it tested positive for the defendant's semen. No official testing had been carried out regarding coffee the victim had prior to this.
Nicholas Chapman, of Taunton, Somerset, was found guilty of one count of engaging in sexual activity without consent for making the victim 'ingest his semen' on September 13, 2021. The jury at Gloucester Crown Court found him not guilty of the second count of the same charge allegedly committed between September 12 2020 and September 12 2021.
Chapman had tried to claim he collected the samples at work due to a "secret" condition that saw him discharge semen every time he would defecate and that someone else must have put it in the coffee as a "prank."
During the trial, the victim noted that Chapman would probably bring her 'one to three cups of coffee a week'. She said: "Since that occasion I tipped them away in the sink - seeing the sort of substance in the sink - it was different size and quantities each time.
"At least six times I've seen it," she said. "I've not drunk it since that first time."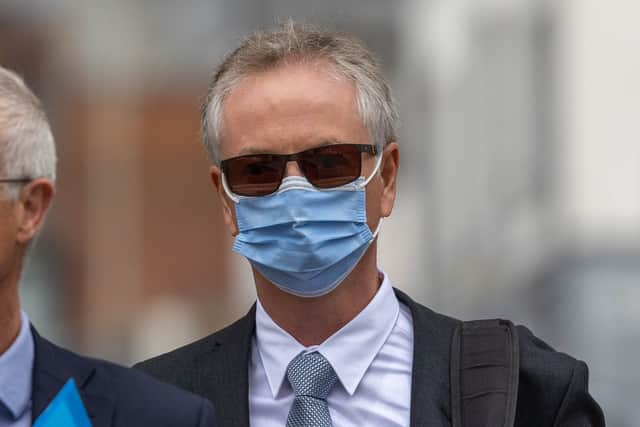 After spotting the specimen pots, the victim recalled the nervous process of collecting the evidence. She added: "I felt very jumpy and worried he would catch me with this cup.
The victim also described the defendant as "letchy" and said he had shown her pictures on his phone of his 'erect penis' on at least two occasions.
She said: "I thought (the first time) it was a mistake and he must be really embarrassed.
"The second time I felt like it was on purpose. It made me feel very uncomfortable."
The GP was arrested when he turned up to work and suspended from his post at a health centre in Somerset, when the allegations came to light.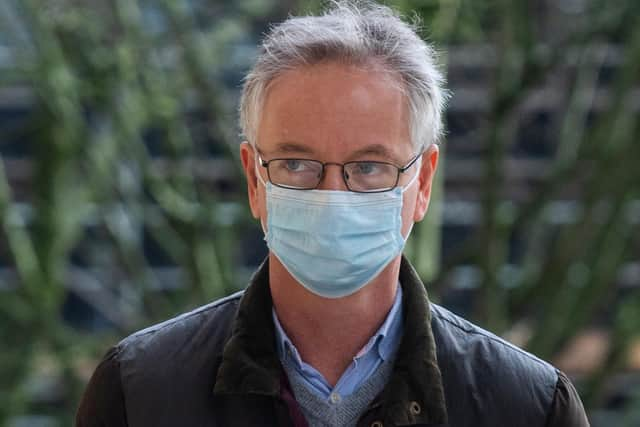 Giving evidence during the trial, Chapman admitted he would masturbate at work but it was "not for pleasure" and said the reason for semen being found in the coffee must have been a "prank that went horribly wrong".
He said: "I don't know why someone did that with my sample - I don't know why someone did it or why."
He claimed he had collected samples to test for a condition he claims he has suffered from since the age of 16 where he involuntarily lets out semen while defecating. However, there was nothing about this on his medical record.
Asked why he did not seek help for his problem or why it did not show on his medical records, the GP told the court: "GPs are often really bad at managing themselves."
Chapman was also questioned about his professionalism after two colleagues had seen pictures of his erect penis on his phone.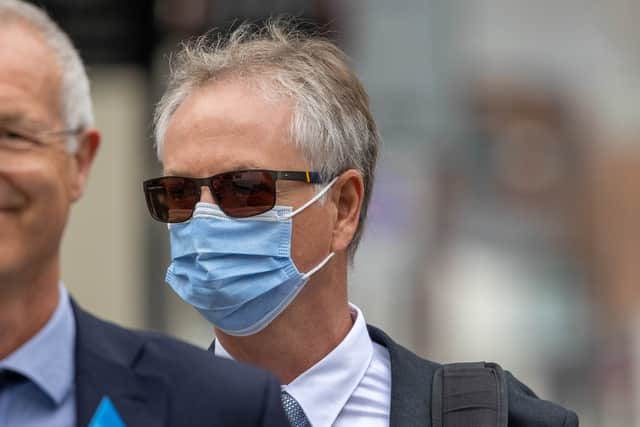 He claims this was by "accident" and described himself as being "mortified".
Chapman, who was described as a respected and experienced doctor, was born in South Africa, where he qualified as a doctor at the University of Cape Town in 1993.
After the verdict, Chapman's sentencing was adjourned until July 6 and he was released on conditional bail. Judge Rupert Lowe described it as a very "unusual case" and added: "I haven't made up my mind up about sentence and am not in a position to give any indication of what that may be."