Greggs is giving away free pizza to help customers "save some dough" on National Pizza Day. The offer is available on National Pizza Day (Thursday, February 9) only and available exclusively via the online food delivery service Just Eat.
To claim a free slice of pizza from the much-loved UK bakery chain, all customers have to do is spend £12.50 or more on their Just Eat order on February 9. Slices available include Margherita and Pepperoni, along with Spicy Mexican Chicken and Pepperoni Hot Shot.
All options are made with a "rich layer of Greggs' unique recipe pizza sauce" along with a blend of cheeses. But the deals don't stop there - Greggs has also announced the launch of a brand-new breakfast and lunch combo deal.
The offer is available from Thursday (February 9) exclusively on Just Eat and means customers can order their first two meals of the day and save on a double delivery fee. The "Double Up Deal" includes a breakfast roll and regular hot drink, plus a cold sandwich and cold drink for £6.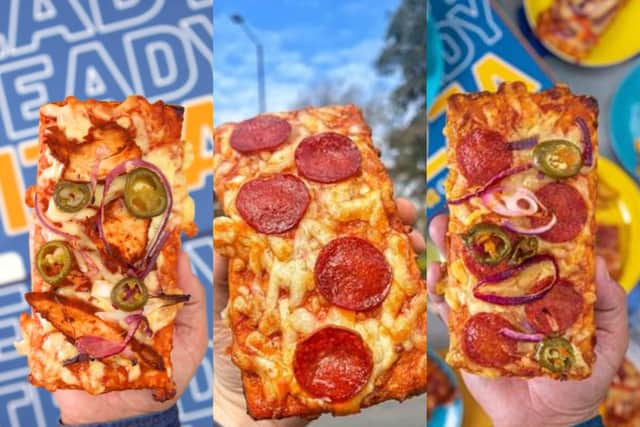 If you need some inspiration for your Greggs order, the chain recently announced 11 new menu items including three Crispy Chicken Ciabatta Rolls coming in BBQ, Mayo and Spicy flavours. Greggs is trialling three new wraps too, including a BBQ Chicken and Bacon wrap, Sweet Chilli Chicken wrap and a Hot & Spicy Chicken wrap.
Greggs is also upping its wedges game with the option to top your potatoes with BBQ Chicken, Chicken Katsu or Vegan Chilli. For those with a sweet tooth among us, there are two new dessert options to try - hot Yums Yums and Hot Milk Chocolate Cookies, served with a chocolate salted caramel dip pot.