Inside the £42k 'Trainspotting-style' bungalow where conditions are so grim viewings are banned
The bungalow is ideally placed for the school run on a popular residential estate - but holds a stomach-churning secret that's so grim prospective buyers are banned from viewing the property.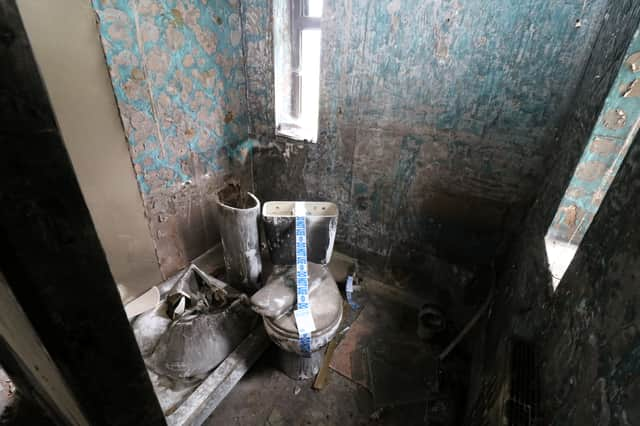 A quaint bungalow has gone on the market for the bargain price of £42,000 - but holds a stomach-churning secret inside that could be compared to a scene from the likes of Trainspotting. The one-bedroomed property is ideally suited for the school run and based on a popular residential estate in Ryecroft, Walsall.
The exterior of the house hints it needs a bit of TLC, but once house hunters get inside they will see its an ultimate fixer upper in need of complete rehaul. Prospective buyers are even banned from viewing it in person due to the condition of the interior - which has holes in the floor and ceiling and boarded up windows.
Photographs also show a dirty and unusable bathroom with a disgusting toilet taped off with a "do not use" warning along with a missing sink. Web users have compared the loo to the iconic "Worst Toilet in Scotland" scene in the 1996 Danny Boyle film Trainspotting.
Further red and white tape can be seen blocking the entrance to another grotty room attached to a post and a wheelie bin. Despite its current state, the derelict bungalow has been labelled an "ideal investment opportunity" by estate agents who have given it a guide price of £42,000.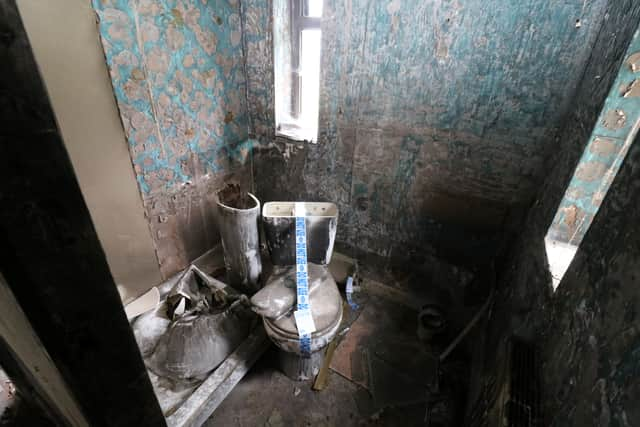 But Auction House Birmingham and Black Country has warned potential buyers the building requires a "complete refurbishment". The online listing reads: "This one bedroom semi-detached bungalow is situated in the highly popular residential estate of Ryecroft in Walsall.
"An ideal Investment opportunity but in need of complete refurbishment, within walking distance of shops and bus routes and having all amenities close by. Due to the condition of the property there will be no internal viewings of this lot."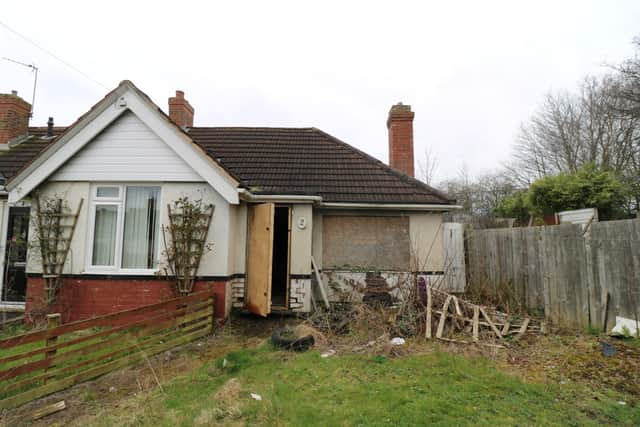 One web user commented online: "Beyond the Trainspotting-style toilet, which is just grim, you could add a bit of value to that with a bit of work." Another added: "You can expect to see Renton popping up from that toilet at any moment."