Instagram clean queen Mrs Hinch has posts banned for failing to make clear she was advertising own products
Mrs Hinch - also known as Sophie Hinchcliffe - has seen rulings made against her by the Advertising Standards Agency (ASA) for posts on her popular Instagram account.
Watch more of our videos on Shots! 
and live on Freeview channel 276
Visit Shots! now
Instagram clean queen Mrs Hinch has had 'ambiguous' posts banned on the social media platform after failing to notify her 4.6 million followers that she was advertising her own products. The cleaning influencer, real name Sophie Hinchcliffe, has faced heavy criticism from the Advertising Standards Agency (ASA).
Mrs Hinch posted a story last year on January 7 that featured a notebook filled with writing and a link on the following text: "If you're a little mad like me, tap here for yours". Followers who clicked on the link would be sent to the product page on the Amazon website.
The post was met negatively and received a total of 34 complaints as followers felt it was not obviously identifiable as a piece of advertising. Sophie Hinchcliffe has confirmed her notebook is of her own design, is available across several retailers and believes she made it clear that it was an ad.
The ASA has since ruled that the post had "ambiguous" commercial intent and noted that the lines "Mrs Hinch's Life in Lists" and "in my own notebook of course" only appeared at the conclusion of the advert. She is understood to have accepted the ruling and is now willing to include a disclaimer within future Instagram posts that linked followers to her own products.
The watchdog said in a statement: "We considered the ad was not immediately clear as to Ms Hinchliffe's commercial relationship with the notebook."
Mrs Hinch has also been investigated over a second Instagram post made on January 27 which showed off heart shaped-bowls. The post was captioned: "On a right roll here. Even put some 'nibbles' (In my own hinch heart bowls, I love em) £hinchxtesco."
Once again this was met with complaints from viewers that Hinchliffe did not make it obvious it was an advert for her own product line. It has been confirmed by Tesco and Mrs Hinch that both parties received royalties for the products, but the advert was not a part of the agreement.
The ASA said in a statement: "Whilst that text may have given some indication to consumers that Ms Hinchliffe had been involved in designing the bowls, it was not explicitly made clear, and we considered that it was also not clear that she received royalties from their sale.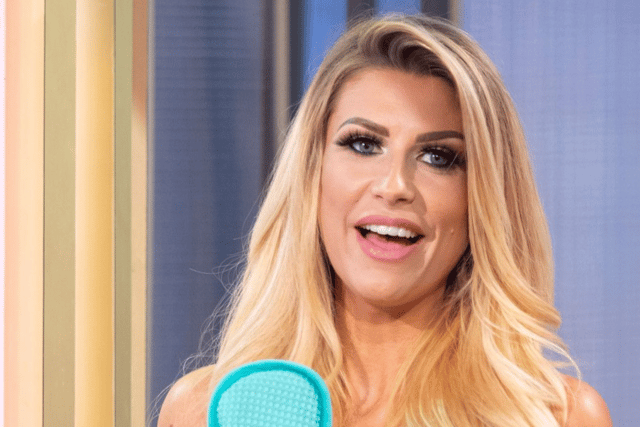 "We also understood that the ad was similar in style to non-ad content created by Sophie Hinchliffe who, as a home cleaning influencer, often shared lifestyle tips on Instagram. As such, we considered that it needed to be made explicitly clear when content such as this, where she offered advice to her followers, was linked to a commercial deal that benefited her financially."