International Fact-Checking Day 2023: Social media misinformation that's bad for your health
From Gorillas' diet to eating bugs, here is some social media misinformation you should be wary of this International Fact-Checking Day.
Watch more of our videos on Shots! 
and live on Freeview channel 276
Visit Shots! now
The number of diets or health scams advocated by influencers and celebrities are plentiful in today's social media age but the public are being warned about potentially harmful misinformation. There are plenty of reasons people post dubious facts to the internet, from pushing a political agenda to scamming people out of information and money, but some of the lies told could also pose a risk to your health.
As today (April 2) marks International Fact-Checking Day, people are encouraged to combat misinformation and disinformation by fact checking what they watch and read, because as the old saying goes, if it's too good to be true, then it probably is.
Created by the International Fact-Checking Network as a part of a larger effort from organisations all over the world, International Fact-Checking Day aims to guarantee the accuracy of the information delivered to people globally.
Daysoftheyear says International Fact-Checking Day encourages everyone to be held accountable for making sure the information they transmit is correct and true, including journalists, educators, politicians, governments, healthcare experts, advertisers, and even regular citizens.
It said: "The goal of International Fact-Checking Day is to raise awareness that everyone has a responsibility to participate in fact-checking and that misconceptions and falsehoods should be exposed by everyone."
Yet, as more and more people rely on the Internet, the prevalence of false and misleading information has increased, making it harder for users to determine what is true or false. From mammogram radiation levels being compared to nuclear bombs to Gorillas' diet, these are some misinformation pieces that have been making their rounds which, if believed, could be harmful to your health.
Health scams you need to be aware of right now
Mammogram radiation levels aren't comparable with nuclear bomb
A clip from a video recorded over six years ago containing false information about mammograms has resurfaced in an Instagram post which has received more than 7,000 likes. The video features Dr Veronique Desaulniers, who is a chiropractor, not a general medical doctor.
In the video, she makes claims about levels of radiation in mammograms, their effectiveness in picking up cancer and their effect on death rates. These claims are not borne out in the data. False information about cancer investigations could lead to people making decisions that can harm their health and missing early diagnosis opportunities for cancer can be fatal.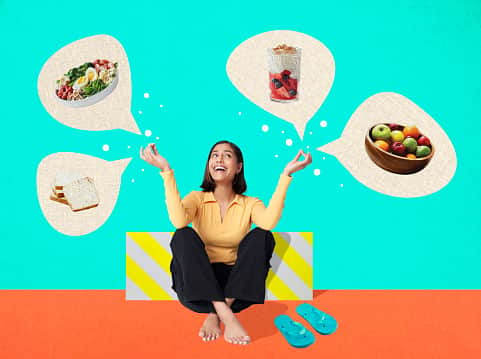 The NHS advises: "Anyone registered with a GP as female will be invited for NHS breast screening every 3 years between the ages of 50 and 71" and that "screening saves around 1,300 lives each year in the UK''.
Gorillas' diet doesn't mean protein does not exist
An Instagram clip from an American radio interview in 2019 contains false claims about protein and plant-based diets. According to Full Fact, the video has over 48,000 likes on Instagram and the original video uploaded to YouTube has 2.5 million views.
It said: "Protein is an essential component of the human diet, needed to maintain, repair and grow tissues like muscle. False claims about food and nutrition can cause harm, as bad information about health can influence people's decisions."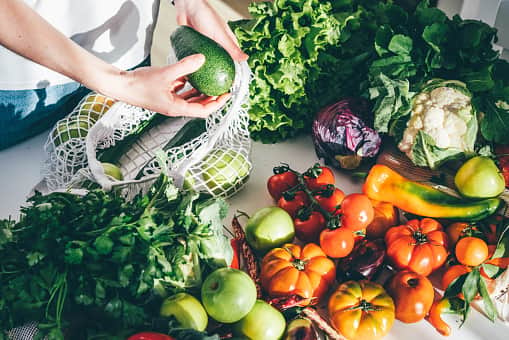 Covid-19 is not a 'simple flu'
A Facebook post featuring a video calling on the police to investigate the government over Covid-19 and the Covid-19 vaccines includes a caption which falsely claims the virus is "a simple flu".
The caption says, in part: "They knew the pandemic was a big experiment on controlling the masses and that being as they knew it was a simple flu, they didn't need to bother social distancing. Remember, if it was that contagious and deadly, why would they have risked their own lives unless they knew of course."
Full Fact says: "Covid-19 is not the same as influenza, and there's no evidence that the Covid-19 pandemic was an "experiment on controlling the masses", or that authorities "knew" that social distancing was unnecessary.
"Since the start of the Covid-19 pandemic, we've seen various posts on social media suggesting that Covid-19 is actually the flu, or that the virus is no more deadly than influenza. Health misinformation can cause direct damage to people's physical health, create distrust of medical professionals, and undermine public health messaging."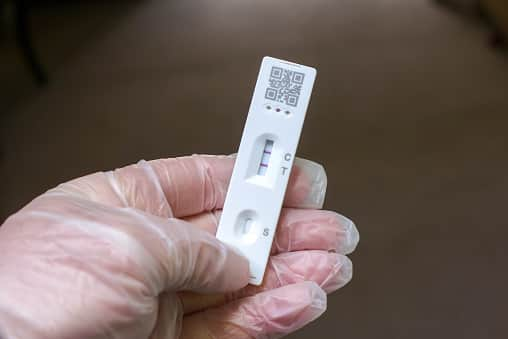 Eating bugs hasn't been shown to cause cancer or lung disease
A video posted on Facebook makes some false and misleading claims about the supposed health risks of eating bugs. According to Full Fact, the video, which seems to have originated on TikTok, has an in-frame caption throughout saying "studies show eating bugs is dangerous", but the studies it refers to say nothing of the sort.