Invasive plants to watch out for in UK garden and how to manage them including Japanese Knotweed
People have been warned that not managing invasive plants in their gardens could lead to a £5,000 payout for damages.
Watch more of our videos on Shots! 
and live on Freeview channel 276
Visit Shots! now
As the nice weather arrives in the UK many people will be looking to spruce up their gardens and enjoy time in the sun. While plants are a beautiful addition to any garden, if left unchecked, they can cause damage to the structure of your home  and potentially a hefty payout.
Foundation repair costs in the UK can be in the region of £7,500 to £9,500 depending on your property size and the extent of damage. In order to avoid paying this the UK's leading render experts have offered advice on how to best manage invasive plants in your garden.
Chris Ross, director of Direct Building Products, has highlighted the main plants in Spring/Summer that can cause the most damage to a properties structure, before explaining how to manage or destroy them on a budget effectively, as well as highlighting the best management tips of plants to help you avoid any potential damage.
So, what invasive plants may be hiding in your garden? Here's everything you need to know including tips on how to manage them from leading render experts.
Invasive species that could be in UK gardens
Japanese Knotweed
This has been a big problem for UK properties recently. Beginning to grow in April-May, the massive root system of Japanese knotweed utilises weaknesses in building foundations and connecting drainage systems, and causes gradual damage, resulting in a faulty structure over an extended period of time.
It could cost the average UK property up to £40,000 for professional Japanese knotweed removal and a further £9,500 for structural damage repairs depending on the impact it has had over time amounting to nearly £50k in fees.
How to destroy this yourself: Spraying the stems with chemicals is the most effective treatment to stop knotweeds spreading as organic methods of removing Japanese knotweed such as digging and uprooting the weed can cause more problems in the long run, due to its ability to regenerate from small pieces of root and the issues around its disposal.
When using chemical sprays, please make sure you only use approved herbicides and complete this process in a safe way. Remember, you'll have to respray and to complete the entire process can often take up to three years.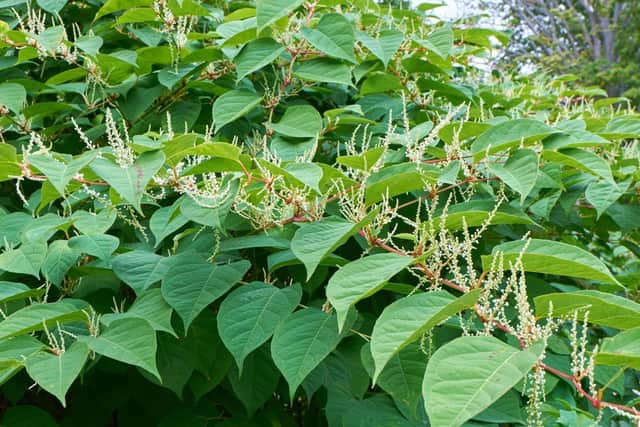 Ivy
This plant can be a feature on your home all year round and could be creating cracks in your structure, allowing damp to leak through. Its strong attachment to walls means that Ivy can be a worry to some homeowners, as it may damage wall surfaces or block drains and gutters.
The physical removal of Ivy, the price can cost around £600. In the worst case scenario of property damage on top, this whole process could potentially cost you £10,100.
How to destroy this yourself: If you notice Ivy growth in advance, try hand-pulling and uprooting an area. Although this can be time-consuming, this method will result in the least amount of regrowth. In areas more thicker than others, try raking the Ivy to uproot them, or, if you have Ivy on your walls, cut the ivy at the stems to cause the plant to dry out. White vinegar is also a safe, nontoxic method to kill the plant. Spray with vinegar, salt and soap directly onto the leaves and allow the acid content to kill the plant within a few days.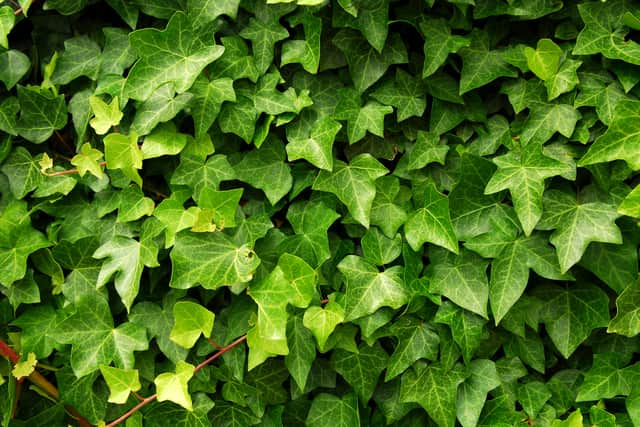 Campsis
Also known as trumpet vine this invasive plant is similar to Ivy and can be extremely fast spreading, due to the extensive vine root system. These usually bloom throughout Summer and into Autumn so be aware of them around this period of the year.
Trumpet vine removal is typically the same price as Ivy, however for general garden clearance jobs, it can cost on average £210 per load or £52 per hour. Again, added to any possible damage to your properties structure, your total price could be around £9,710, if not properly maintained.
How to destroy this yourself: Boiling water can be used as a herbicide to treat trumpet vine in a low-cost, efficient, and natural approach. First, cut the vine at the ground level, then boil some water over the base. While boiling water can be effective, it is possible that some roots will escape and new shoots will emerge.
Horsetail
This plant is a native British weed that usually grows in Spring/Summer. Many have found it to be the cause of more damage to infrastructure than Japanese Knotweed as it is well known for breaking through paved areas and destroying landscaped areas.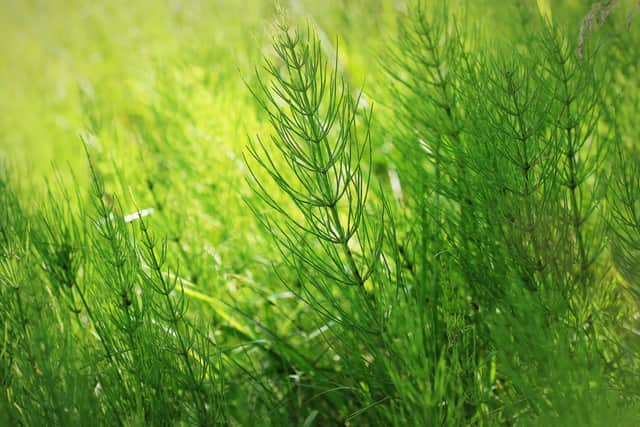 The removal of the plant can cost UK residents up to £380.00 + VAT according to some online estimates. Added to any possible damage to your properties structure, your total price could be around £9,900 +, if not properly maintained.
How to destroy this yourself: Removing horsetail by hand is difficult. Although horsetail growing near the surface can be forked out, deeper roots will require a lot more work, as occasional light weeding is not effective and can make the problem worse. It is advised that infestations of horsetail be  weakened with standard weedkiller.
Improper weeding can cause the plant to regrow from any small pieces left behind. However, removing shoots as soon as they appear can reduce infestation. If horsetail appears in lawns, it can also be kept in check by mowing regularly.
How to manage invasive plants in your garden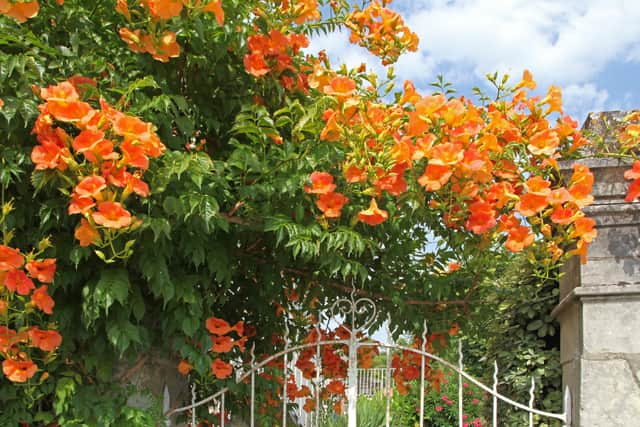 Chris also suggests the below management tips for invasive climbing plants to prevent property damage:
Provide support: When planting climbing plants, make sure to provide them with adequate support, such as trellises or wires. This will help to control their growth and prevent them from attaching themselves to your home's exterior.
Regular maintenance: Regularly trim back your climbing plants to prevent them from growing too large and becoming too heavy. This will help to reduce the strain on your home's structure.
Monitor their growth: Keep an eye on the growth of your climbing plants and make adjustments as necessary. If they start to grow too close to your home's exterior, consider moving them further away.
Avoid spreading invasive plants: Be careful not to spread invasive plants to other areas of your property or to neighbouring properties. Clean your equipment, clothing, and footwear after working in areas where invasive plants are present.
Seek professional help: If you are unsure about how to manage your climbing plants, seek advice from a professional landscaper or arborist. They can help you choose the right plants and provide guidance on how to manage their growth to avoid property damage.