Is Taylor Swift releasing a book? Flatiron chart topping untitled mystery book explained
Swifties sent an untitled mysterious 4C book to the top of US charts despite knowing nothing about it.
Watch more of our videos on Shots! 
and live on Freeview channel 276
Visit Shots! now
Taylor Swift has a big reputation for being somewhat of a Mastermind when it comes to planting easter eggs on upcoming projects. Swifties are well versed in finding clues, for months they called that Speak Now (Taylor's Version) would be her next release, and they were right.
And recently, sent a mystery book skyrocketing up the US book charts due to some serious clues that suggested it would be Taylor Swift's memoir. The mystery book from Flatiron, an imprint of publisher Macmillan, is available for pre-order for $45 (£35) and has been hovering in the top 10 of the Amazon book sales chart, rising as high as No. 2.
And while many could say You Need To Calm Down, there were a tonne of secret messages that all but confirmed that Taylor Swift was actually releasing a book. The pre-order rush began when a document purported to be from Flatiron began circulating on social media, which said that the title and author will be revealed on 13 June.
The book is also said to contain 544 pages; and while that would make for a hefty memoir, Swift's fans have noted that 5 + 4 + 4 = 13. Which as Swifties are well aware, is Taylor's lucky number.
The book was also scheduled to drop on July 9 which is two days after Taylor's next album Speak Now (Taylor's Version) is set to drop and a date that is referenced in one of the songs featured on the album 'Last Kiss'.
Fans also speculated after Swift recently used the easter egg 'Dear Reader' in her social media announcement for Speak Now (Taylor's Version), though this now just seems to be a fun reference to the song from her tenth album 'Midnights'.
Sadly, Variety have since reported that the author of the book is 'for certain' not Taylor Swift. They said: "On Tuesday, Variety said it "can report for certain that this mystery author is not, as rumoured, Taylor Swift", adding that it was unlikely anyway given she is in the middle of a huge US stadium tour and about to release another album – "an excessive exercise in synergy even for someone as capable of project-multitasking as a Taylor Swift".
Blue House Book store in Wisconsin also added to suspicions when they took to Instagram to post about the mystery book, teasing the author with a tonne of Swift inspired clues that read: "Have you heard the rumors? What if I told you none of it was accidental? There is a mysterious memoir releasing July 9th. In the publishing world, books come on Tuesdays. I think we know all too well the person who would get to bend the rules. And she's got a big reputation.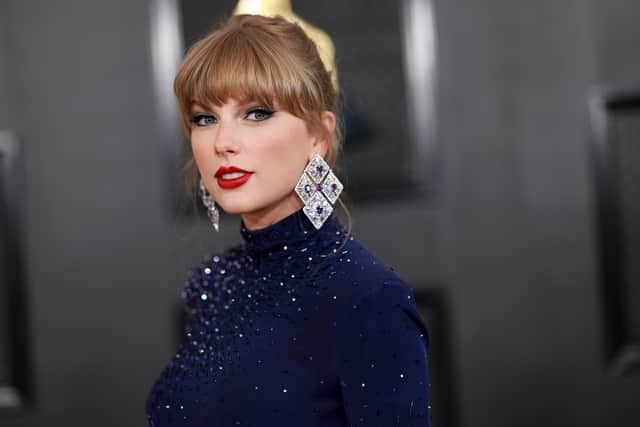 "Do not post any names in the comments. The publisher does not want the details released until June 13. Any direct mention of the potential author will be removed. Full disclosure: this is not officially confirmed! But…I mean…there's definitely a mastermind behind this."
A genius marketing ploy that quickly turned sour. When news got out that Swift was absolutely not the author the comments quickly turned and the post was Swiftly deleted (even I can't help myself). Booksellers were also in the dark with the Blue House Book store saying they would give full refunds: "if it turns out not to be the memoir we think".