ISA deadline 2023: What time is the 2023 ISA deadline? What is an ISA and everything you need to know
Ahead of the upcoming ISA deadline, here is everything you need about what an ISA is, how it can help you and what time the deadline is
Watch more of our videos on Shots! 
and live on Freeview channel 276
Visit Shots! now
The ISA deadline is the final date you must pay into your ISA to take advantage of that financial year's tax benefits. If you have not used your full annual ISA allowance by the deadline, you will lose the remainder of your allowance for that tax year.
The window for making the most of your savings this tax year is closing. You can pay as much as £20,000 into a tax-free ISA before the deadline.
Anaam Raza at investment platform Saxo said: "At a time when our spending power is heavily reduced by skyrocketing prices and double-digit inflation, it's never been more important to make the most of your money - and find the right investment for you and your family.  From investing to saving for your first home, ISA accounts can definitely help you on your financial journey depending on your goals.
"ISAs are a tax free wrapper that gives you the opportunity to earn more interest for your money than with a traditional savings account. There are different types of ISA to suit your needs and financial goals. For example, if you want to save money for your retirement or for your first property, a Lifetime ISA gives you the chance to do so by offering a 25% bonus on the first £4,000 you save each year.
What is an ISA?
An ISA is an individual savings account that allows investors to reap tax- free benefits from saving and investing. Any gains accumulated on an ISA are tax-exempt, making ISAs an attractive asset to investors.
When is the ISA deadline?
The ISA deadline is midnight, on Wednesday April 5 2023.
What is the ISA Allowance?
For the tax year 2022/2023, the ISA allowance for an adult investor is £20,000. Allowances are reset at the beginning of each financial year which is typically during the first week of April.
An example of this is, if you invest £20,000 in the tax year 2023, you cannot deposit any more funds into your ISA until the next tax year, at which point you can deposit another £20,000.
Are ISAs safe?
The cash you deposit into an ISA account is protected by the Financial Services Compensation Scheme (FSCS), with a protection limit of £85,000 per authorised bank and building society.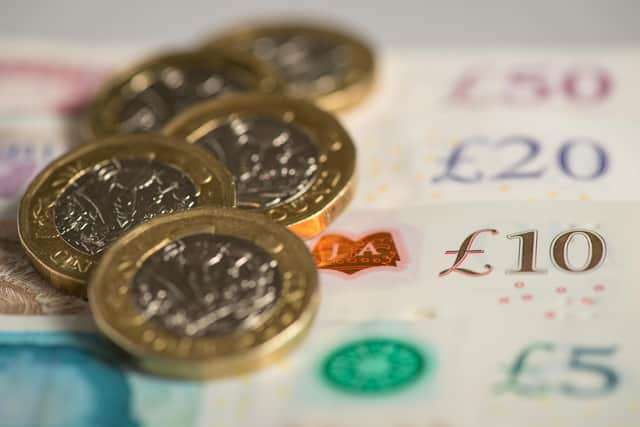 Keep in mind that your money is safe with only a regulated savings provider so make sure you check your bank or building society on the Financial Conduct Authority (FCA) register using your provider's firm reference number (FRN) or simply by looking at your paperwork or emails. You can always ask your provider if you can't find it.