Jeremy Vine denies involvement & speaks to lawyer over BBC presenter scandal
BBC radio host Jeremy Vine has said he is not the presenter accused of  paying a teenager for sexually explicit photographs and has passed "defamatory" tweets to his lawyer.
Watch more of our videos on Shots! 
and live on Freeview channel 276
Visit Shots! now
Jeremy Vine has become the second BBC presenter to strenuously deny involvement in a scandal in which an unidentified host was accused of sending money to a teenager in exchange for sexually explicit photographs.
The Sun reported on Friday night that a 'well-known' BBC host was being investigated and has been 'taken off air'. Strictly Come Dancing: It Takes Two host, Rylan Clark, was the first to shut down rumours about him amid speculation across social media.
The former X Factor contestant tweeted: "Not sure why my names floating about but re that story in the sun- that ain't me babe. I'm Currently filming a show in Italy for the bbc, so take my name out ya mouths." He said this in reference to Will Smith's infamous line from last year's Oscars.
And now, Vine, who has been with BBC Radio 2 since 2003 also flat out denied his involvement in the scandal. He said in response to a tweet implicating him: "This tweet is seriously defamatory of me.
"I have screenshotted it and the retweets and passed it to a lawyer. There is no truth WHATSOEVER in what you are saying."
In a separate tweet, he said: "Just to say I'm very much looking forward to hosting my radio show on Monday - whoever the BBC Presenter in the news is, I have the same message for you as Rylan did earlier: it certainly ain't me."
The scandal surrounds an interview with the teen's mother who in the report claims payments to their child began when they were 17 years old. She said her child had used the cash to fund a drug addiction. She told the newspaper: "When I see him on telly, I feel sick. I blame this BBC man for destroying my child's life.
"Taking my child's innocence and handing over the money for crack cocaine that could kill my child." The family also reportedly complained to the BBC about his behaviour on May 19 and begged them to make the man "stop sending the cash".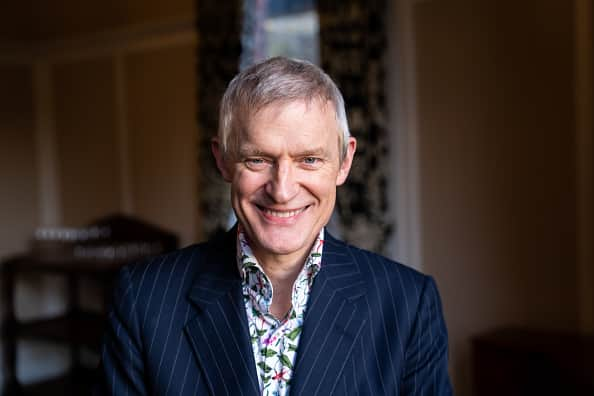 She also told the newspaper how her child, now 20, had shown her an online bank statement that had "numerous deposits" from the TV star. She said: "There were huge sums, hundreds or thousands of pounds at a time. One time, he had sent £5,000 in one lump. The money had been in exchange for sexually explicit photographs of my child."
The report said the BBC is looking into the allegations, and the star is currently not scheduled to be on air in the coming days.The corporation added the information would be "acted upon appropriately".
A spokesperson said: "We treat any allegations very seriously and we have processes in place to proactively deal with them. As part of that, if we receive information that requires further investigation or examination we will take steps to do this. That includes actively attempting to speak to those who have contacted us in order to seek further detail and understanding of the situation.
"If we get no reply to our attempts or receive no further contact, that can limit our ability to progress things but it does not mean our enquiries stop. If, at any point, new information comes to light or is provided - including via newspapers - this will be acted upon appropriately, in line with internal processes."