Julia Wendell: Woman who claimed she was missing Madeleine McCann gets answers after DNA test results
Julie Wendell once appeared on Dr Phil to discuss claims that she was Madeleine McCann, who has been missing since May 2007.
Watch more of our videos on Shots! 
and live on Freeview channel 276
Visit Shots! now
A woman claiming to be Madeleine McCann has finally got answers after she took a DNA test and received its results. Julia Wendell, from Poland, hit the headlines after believing she was the missing little girl due to similarities in their appearance.
Madeleine McCann has been missing since she disappeared during a family holiday in Portugal in May, 2007. After years of searching and police investment of over £13 million, the seven-year-old is still yet to be found.
The nation's belief that Madeleine was still alive was raised after Julia came forward, appearing on popular American talk show Dr Phil to discuss her claims last week. The host's investigation found that both Julia and Madeleine had the same characteristics, such as a defect in the iris and a similar birth mark or dimple.
Ever since her suspicions, Julia has pushed to find answers and had been waiting on ancestry results. Relations with her Polish family have been strained as they firmly believe she is a relative, but Julia has said that no matter the result she will cut ties.
After weeks of waiting, the DNA test results have revealed that Julia Wendell is not Madeleine McCann. Instead it shows that she is from Poland with Lithuanian and Romanian heritage.
Dr Fia Johansson, a private investigator and medium who has been supporting Julia, told RadarOnline: "She is absolutely 100 percent from Poland, she is a small percentage of Lithuanian and Russian but the test results show she is Polish. At least Julia got the investigators to move on the McCann case – she made things happen"
Julia Wendell's birth parents had issued an official statement in February, which reads: "Julia also has these photos, because she took them from the family home with the birth certificate, as well as numerous hospital discharges. We always tried to understand all the situations that happened with Julia - numerous therapies, medicines, psychologists and psychiatrists - Julia had it all guaranteed, she wasn't left alone.
"Threats to our address from Julia, her lies and manipulations, activity on the internet. We've seen it all and we've tried to prevent it, to explain, we've asked her to stop. Julia once wanted to be a singer, a model, she always wanted to be popular.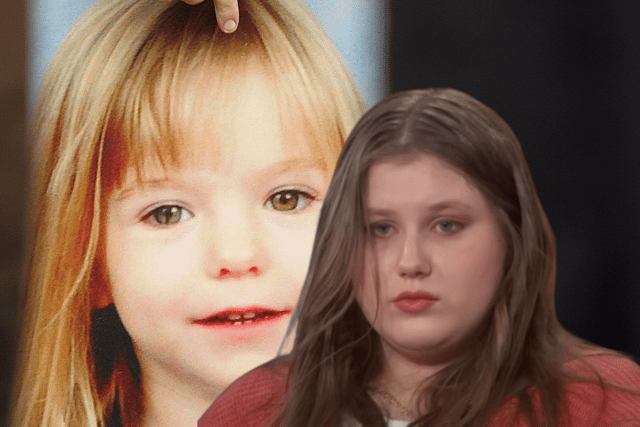 The family continues: "What's happening now is she got one million followers. We're afraid Julia will carry the inevitable. The internet won't forget, and it's obvious that Julia isn't Maddie. We are devastated at this current situation."