Kellogg's variety packs have said goodbye to Tony the Tiger in a controversial move which has seen Frosties removed from the iconic multipack cereal selection. The iconic cereal has been ditched and replaced with 'healthier' choices such as Coco Pops or Corn Flakes.
Frosties contain 37g of sugar per 100g which is more than twice the sugar in Coco Pops and four times more than in Corn Flakes and Rice Krispies. The remaining cereals - Coco Pops, Rice Krispies, Corn Flakes and Rice Krispies Multigrain Shapes - are all low in fat, salt and sugar.
The news comes after one disgruntled customer complained to Kellogg's and tweeted: "@KelloggsUKI not much 'variety' in here lads. 3 x Coco Pops. Letting yourselves be bullied into removing the Frosties? Won't be buying again."
Kellogg's replied: "We can confirm that we have recently taken the decision to remove Frosties from the variety pack. Thank you for expressing your thoughts about the change, please be assured that we will pass this sentiment back to our marketing department."
A spokesperson confirmed that the controversial removal of the cereal means that the variety packs can be classed as non-HFSS (high in fat, sugar or salt) and can be sold in prime spots in supermarkets.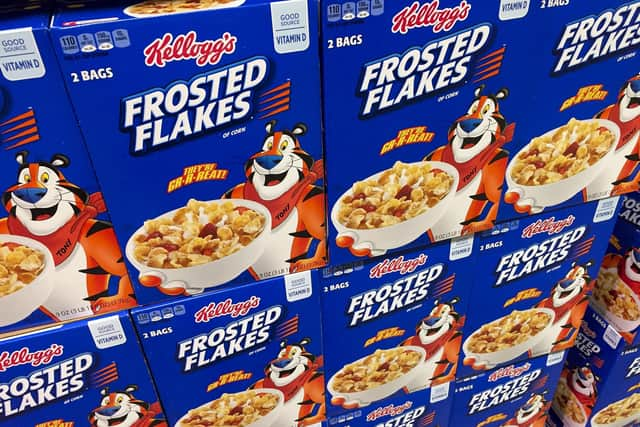 An insider told LADbible: "Our Variety Pack was first introduced in 1958 and since then, we've continued to adapt it to meet the needs of our shoppers. We are committed to helping people make healthier choices in the morning, which is why we made the decision to remove Frosties from our Variety Packs earlier this year. You'll now be able to find Coco Pops, Rice Krispies, Corn Flakes and Rice Krispies Multigrain Shapes in each pack – all of which are non-HFSS cereals.''