Malaysia's Good Vibes Festival: The 1975 told to pay £2.1m in damages after Matty Healy's on-stage 'gay kiss'
The 1975 has been ordered to pay £2.1m in damages or face legal action following an on-stage controversy involving its frontman, Matty Healy
Watch more of our videos on Shots! 
and live on Freeview channel 276
Visit Shots! now
British rock group The 1975 has been served with a seven-day notice to pay £2.1m in damages following an on-stage incident involving its frontman, Matty Healy, at a Malaysian concert last month, which resulted in officials abruptly cancelling the music festival entirely.
The organiser of Good Vibes Festival, Future Sound Asia (FSA) reportedly told the local press that they have already sent the Manchester-based band a letter of claim dated August 7 (Monday) through their legal counsel.
The legal counsel, David Mathew of Steven Thiru & Sudhar Partnership told Malay Mail: "The FSA has demanded in the letter that the 1975 admit their liability and pay the sum of £2,099,154.54 (RM12,347,967.91) within seven (7 days).
"The Claim Letter is written in accordance with the provisions of the English Practice Direction Pre-Action Conduct and Protocol, which are part of the English Civil Procedure Rules."
The move comes after Healy made a speech about homosexuality and criticised the country's government for its hardline stance on gay rights during their headlining set. He then kissed bassist Ross MacDonald on stage, which resulted in their show being cancelled immediately.
The three-day event was axed and this also forced the cancellations of other headliners such as Australian singer-songwriter The Kid Laroi and American rock band, The Strokes. According to David, FSA's claim against The 1975 is, in the main, one for intentional breach of contract.
They said: "Healy's representative categorically provided a pre-show written assurance that he and The 1975's live performance 'shall adhere to all local guidelines and regulations' during their set in Malaysia.
"Despite this, the assurance was ignored, and The Band's actions also clearly contravened the contract with FSA, which led to the cancellation of the festival and caused significant losses to FSA."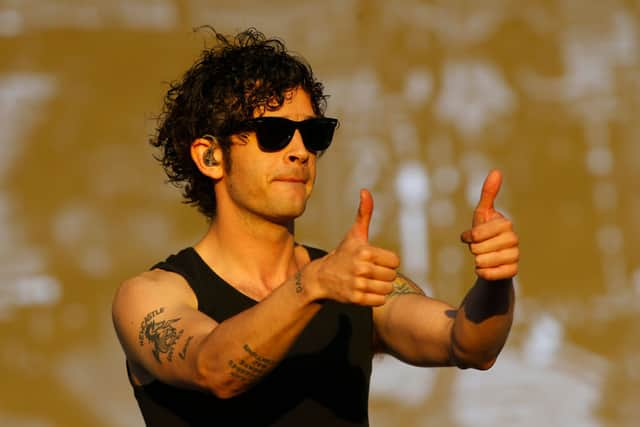 According to the report, the band's failure to acknowledge its liability and compensate the GVF 2023 organiser will result in FSA pursuing legal proceedings in the Court of England.
What did Matt Healy say at Malaysia's Good Vibes Festival?
In a video posted to social media last month, Healy said he was going to "pull out" of the event because he didn't "see the point of inviting The 1975 to a country and then telling us who we can have sex with." However, the 34-year-old musician stated that he chose to perform at the festival in order not to disappoint his fans.
Healy also stated, "Unfortunately, you don't get a set of loads of uplifting songs because I'm f****** furious, and that's not fair on you, because you're not a representative of your government because you're young people, and I'm sure a lot of you are gay, progressive, and cool."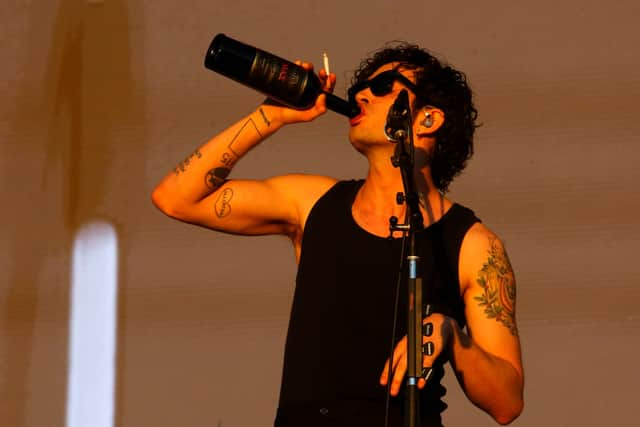 He then walked off stage, only to return and declare, "Alright, we just got banned from Kuala Lumpur, see you later."
Malaysia's Ministry of Communications and Digital subsequently issued an "immediate cancellation directive" in response to "controversial conduct and remarks" made by Healy. The ministry stated that The 1975 had been placed on a blacklist by the organisation that oversees foreign artists performing in Malaysia.
Following the event, The 1975 cancelled two Asian tour dates, at the We The Fest in Jakarta, Indonesia, and at the Taipei Music Centre in Taiwan.
Healy's comments received backlash from Malaysia's LGBTQ community, with many fearing that the episode worsens the hostilities they face. Drag performer Carmen Rose, who described the speech as 'self serving', said: "He gets to fly out of the country and not face the consequences, while our people have to face the brunt of what just happened."
What has Matty Healy said?
According to NME, Healy has finally spoken out amid the band's controversies in Malaysia after they were banned from the country last month.While performing in Hawaii on August 6, Healy addressed the crowd before the band dove into '28'. He said: "All I'll say is that I don't give a fuck about any white saviour complex bullshit."
He added: "What I'll say is that doing the right thing often requires quite a lot of sacrifice and very little reward. And being seen to do the right thing requires very little sacrifice, and that's when you get all the rewards. And me and Ross [MacDonald] nearly shaved our heads because we thought we were going to prison for being f*gs".
What are Malaysia's LGBTQ+ laws?
Malaysia is a predominantly Muslim country, with Islam as its official religion where there are no LGBTQ+ rights. Sodomy - which is the act of anal intercourse - is criminalised and these laws are strictly enforced by the government.
Extrajudicial murders of people from the LGBTQ+ community often take place in Malaysia, where no laws protect members against discrimination and hate crimes.
In a statement in 2015, the Human Rights Watch said: "Discrimination against lesbian, gay, bisexual, and transgender (LGBT) people is pervasive in Malaysia", while according to the Global Right Trans Index in 2023, Malaysia is ranked as the second worst country in the world in regards to transgender rights after Guyana."