A man who was banned from every McDonald's in the UK after being caught with more than 400 upskirting photos has been jailed after once again entering the restaurant. Asere Shumba, 27, was banned after being found filming women in a Walkabout bar in Derby and McDonald's restaurant in Surrey.
He was convicted of two counts of voyeurism in January 2021, and was since banned from entering any McDonald's bathroom in the UK. A photo of Shumba was shared with all McDonald's co-workers in the country to make sure he wouldn't enter the hamburger chain restaurants, but he was caught once again at the end of last year.
A court heard the man was spotted by a McDonald's employee as he tried to enter a women's bathroom again at a Derby restaurant on December 28, 2022 . Upon being caught, the man argued that he had tried to enter the women's bathroom by mistake, thinking it was the men's room.
The police arrested Shumba at his home later that evening, and he was charged with breaching his Sexual Harm Prevention Order. On Tuesday (February 21), after admitting his guilt, the court sentenced the man to 20 weeks in prison for breaching his order.
The act of upskirting is when someone, unbeknownst to the victim, films or takes photos up their clothing of their underwear or genitals. It became a criminal offence in England and Wales in 2019 after a high profile case.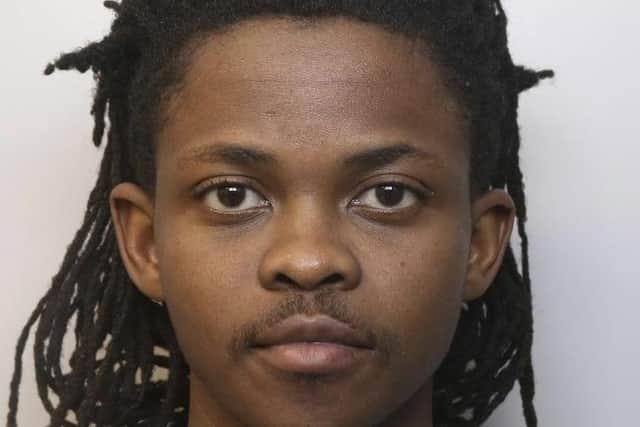 Recorder William Harbage KC said it is unclear what drove the man to capture over 400 upskirs photos of unknowing women, but that he had clearly got "sexual gratification" from the act. Harbage had previously told the defendant that the act of voyeurism is serious as it "invades people's privacy and dignity".