Mum-of-three sues landlord over 'living nightmare' mouldy house - and wins £2.5k payout plus repairs
The mum-of-three would buy as many as 20 air fresheners a month to mask the 'unbearable' smell of her damp in her house - and constantly fretted over her family's health.
Watch more of our videos on Shots! 
and live on Freeview channel 276
Visit Shots! now
A single mum has sued her landlord over the toxic mould which plagued her home for years - and won a £2,500 payout. Sara-Jae Gumbley was forced to endure a three-year "living nightmare" during which she would buy as many as 20 air fresheners a month to mask the "unbearable" smell of her damp throughout her three-bed semi-detached house.
The 36-year-old and her three children - aged between five and 13 - also had to share the same bathroom at their home in Eastbourne, East Sussex, due to the downstairs toilet being "black with mould" and unusable after a drainpipe leak. But despite repeatedly reporting the disgusting conditions to her landlord, Eastbourne Borough Council, the authority did little to resolve the situation.
Ms Gumbley admitted the mould "took over our lives" as she began to fear for the health of 13-year-old son Brandon, 11-year-old daughter Kaiya and five-year-old daughter Letti. She eventually called upon the help of a specialist housing disrepair solicitors who fought her legal case on her behalf - and won.
The firm Veritas helped the desperate mother secure £2,500 in damages - as well as ensuring the council carried out necessary repairs to the house, totalling £3,000. An elated Ms Gumbley is now excited to finally "make our house a home", after previously being so embarrassed about its state she wouldn't even have friends or family over.
She said: "I felt helpless and ashamed. The mould took over our lives, and the smell was unbearable. I tried my best to hide it with all the air fresheners but, deep down, I knew it wasn't a solution.
"My children's health was at risk, and I couldn't stand by and do nothing. The kids couldn't have their friends over because I was concerned they might touch something by accident, not to mention my embarrassment of the state the house was in.
"The downstairs toilet, which we could never use, looked like it had suffered a huge fire. It was just black with mould and always had a puddle on the floor.
"That meant we had to share the upstairs toilet which, between four people, was challenging. My youngest occasionally had accidents on the stairs. It was terrible."
Ms Gumbley admitted that, even at Christmas, she was unable to bear the thought of inviting guests into her mould-infested home for fear they might fall ill. But after years of anguish, the council's repairs to the property finished last month after a two-week process.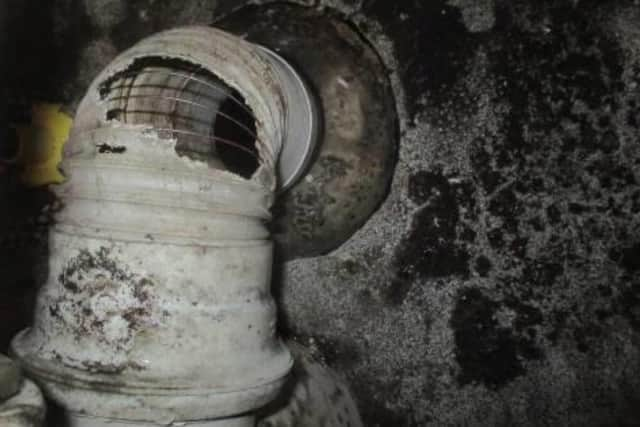 With a renewed sense of relief and hope, Ms Gumbley is planning to use part of her settlement money to take her children on a holiday to Spain. She added: "We now have a functioning downstairs toilet after years of having to put up with awful conditions.
"My little one is delighted that she can now have play dates with her friends. It's time to make our house a home."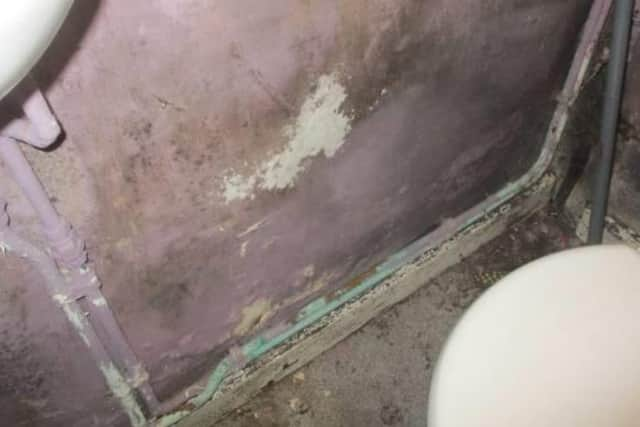 Ms Gumbley recently completed the qualifications needed to apply for the police and now has her sights set on a career in the force. In a message of advice to others living through similar harrowing ordeals, she added: "Don't suffer in silence.
"Take action and get the help you deserve. Reach out to organisations who can guide you through the legal process - everyone has the right to a safe and healthy home."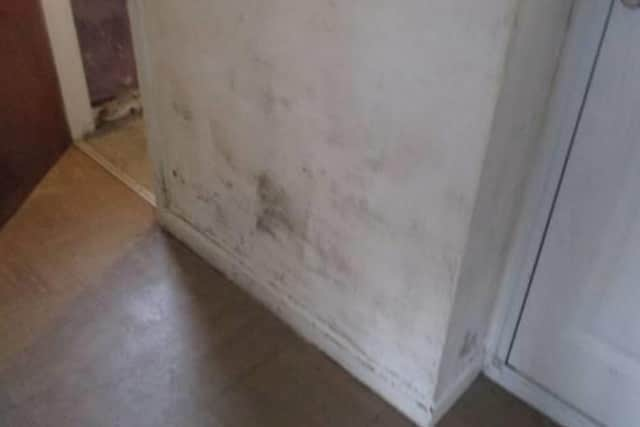 Eastbourne Borough Council said: "We are committed to ensuring everyone has a place to call home which is secure, decent and genuinely affordable. We take all issues of damp, mould and disrepair very seriously.
"Advice has been given to Ms Gumbley on good ventilation in the property. We are pleased that Ms Gumbley is satisfied with the work that's been carried out."
Faraz Fazal, a managing partner at Veritas Solicitors, said: "This case reinforces our resolve to combat substandard living conditions and advocate for tenants' rights. It serves as a reminder to all landlords that they have a fundamental duty to provide safe and habitable homes."