Nearly half of people in the UK consider themselves an ally for the LGBTQ+ community
Nearly half of people in the UK consider themselves an ally for the LGBTQ+ community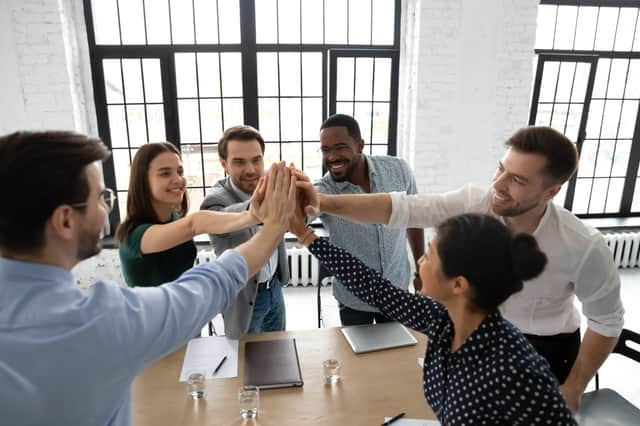 Two thirds of adults don't feel their workplace adequately supports the LGBTQ+ community.
When it comes to workplace policy, use of pronouns (30 per cent) came top of the list of ways employees can show their support.
Having a dedicated gender identity policy (25 per cent), gender neutral bathrooms (23 per cent), an LGBTQ+ employee group (20 per cent) and donating to LGBTQ+ charities (20 per cent) were also among the things employers should bring in.
The survey of 2,000 adults also found 42 per cent consider themselves an 'ally'.
The research was commissioned by Greene King, to explore the different ways both employees and customers can support the LGBTQ+ community.
It also works closely with The Village Greene, its LGBTQ+ focussed employee-led inclusion group, as well as being an active supporter of Switchboard, an LGBTQ+ Helpline. 
Assad Malic, the pub chain's chief communications and sustainability officer, said: "It's clear from our recent study that the humble pub is a fantastic place to open up a conversation about issues experienced by members of the LGBTQ+ community.
"Therefore, we need to do everything we can to ensure our pubs are a safe and welcoming space for all, regardless of gender or sexual identity.
"Both employers and customers want to see more action when it comes to LGBTQ+ support, and we're committed to offering this at every level of the business, to ensure pubs remain at the heart of the community for all."
When questioned on the use of a transgender person's chosen name, 34 per cent said that while they would use it, they'd struggle to remember it.
And 17 per cent would only use the name if they had to, with eight per cent admitting they'd never use it at all.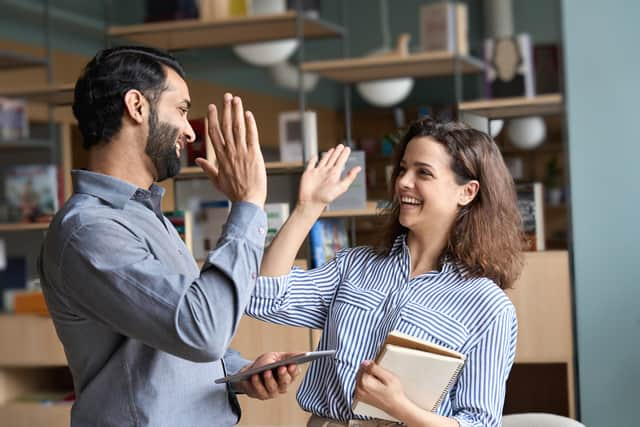 The best places to have an open conversation concerning LGBTQ+ issues
Opening up a conversation about LGBTQ+ issues is often easiest in a familiar setting, according to the research.
Carried out through OnePoll, 38 per cent of those polled voted the pub as the perfect place to have an open discussion with a friend.
 This came higher than restaurants (29 per cent) and the workplace (14 per cent).
To help raise awareness of the need for allyship in Pride month and beyond, Greene King has also partnered with celebrity quizzer and LGBTQ+ ally Jenny Ryan, to debunk common myths about LGBTQ+ issues.
They said: "The research shows a huge number of people see LGBTQ+ issues debated across social media, where there's very little scrutiny or fact checking going on.
"Everyone is absolutely entitled to their own opinion, but it's important to be informed before you speak out on issues at the heart of the community.
"No one is expecting you to be up to date with every single issue – but if you're unsure about someone or something – whether that's in the workplace or at home, there's absolutely no harm in asking politely.
"If you need someone to talk to, either about your own experiences or those of a loved one, Switchboard LGBT is the place to go."