Over half of adults plan to transform their homes into a 'holiday haven' this summer
Millions of adults will be putting their summer holiday plans on hold as the cost of living takes its toll.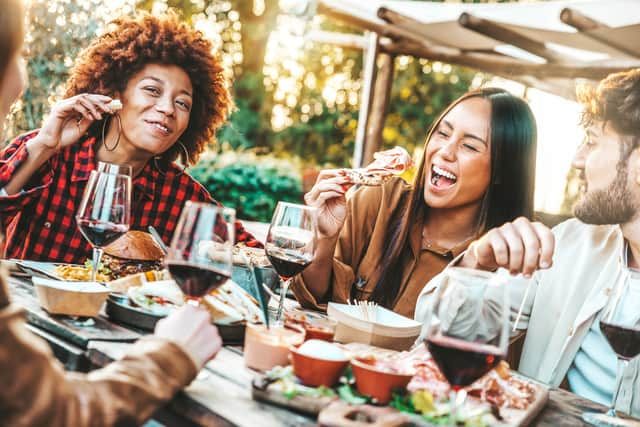 A poll of 2,000 holidaymakers found 36 per cent will be staying at home this year rather than flying overseas.
 However, 68 per cent of those polled believe it's possible to get that 'holiday feeling' without going abroad.
 Exactly one in 10 intend to do this by giving their houses a makeover inspired by past trips away - and they expect to spend an average of £349 doing so.
 A quarter of everyone polled has already attempted to do just this - with Mediterranean style most popular, just ahead of Scandinavian.
 Deborah Dolce of homeware retailer, Homesense, which commissioned the research, said: "The research confirms that customers are really looking for that new Med aesthetic.
 "Think maximalist, White Lotus in Sicily vibe - and we've absolutely seen that in sales in our Homesense stores up and down the UK this spring.
 "The sorts of things that are flying out of the stores are all the bright decorative items from Italy and Portugal, luxury hotel high thread count bedding, bold rugs, terracotta platters for al fresco entertaining, and quality Mediterranean ceramics."
Bringing a sense of 'holiday' home
 The study also found putting fairy lights up in the garden is among the ways many of those polled will give their homes a holiday twist. 
Replacing crockery sets with ones like those they've used in restaurants, investing in outdoor furniture, and getting a paddling pool are also popular options.
As are buying sunbeds for the garden, replicating meals eaten abroad, and listening to music from specific countries or regions.
Making cocktails from around the world is also a popular method for recreating that holiday feeling at home, according to study, carried out through OnePoll.
Launching this 9am on Saturday (June 10) golden tickets will be hidden in Homesense stores - and anyone who finds one will win a prize.
Five Mediterranean-inspired home makeovers with a top interior stylist and 500 £5 gift cards will be up for grabs.
Top 20 ways adults will be transforming their homes into a holiday haven
Replicate meals you have had abroad
Putting fairy lights up in the garden
Having 'themed' nights e.g. Mexican, French etc.
Getting some nice cups/plates similar to restaurants
Buying new bedsheets to make it feel like a hotel
Listening to a different culture's music
Investing in outdoor furniture
Getting a BBQ
Putting up a big paddling pool
Opening all the windows to let the sunshine/fresh air in
Making cocktails from around the world
Buying sunbeds for the garden/patio
Updating the lighting in the garden
Buying in some exotic house/garden plants
Exclusively wear your holiday wardrobe at home
Tying a hammock to your tree to relax in
Purchasing mezze style indoor and outdoor tableware
Serving special 'sundowner' cocktails at 7pm
Putting a colourful rug on the patio or decking
Updating the lighting in the garden to make it more sophisticated/beach club vibes