Raquel Welch died on Wednesday at the age of 82. The actress and sex symbol made a name for herself in 1966 after appearing in One Million Years B.C. and Fantastic Voyage, and would enjoy decades-long career in film.
After her appearance in a deerskin bikini in One Million Years B.C., Welch became a sex symbol of the sixties, and was ranked one of the 100 Sexiest Stars in Film by Empire Magazine in 1995. Her status also made Playboy approach her on several occasions, an offer she repeatedly turned down.
Tributes to the iconic actress have been pouring in from the film industry, including from her Legally Blond co-actress Reese Witherspoon, who wrote on Twitter: "So sad to hear about Raquel Welch's passing. I loved working with her on Legally Blonde.
"She was elegant, professional and glamorous beyond belief. Simply stunning. May all her angels carry her home. Sending love to her family and her many fans"
Iconic Muppet Miss Piggy, who also worked with the star, also paid her respects on social media, saying: "Raquel Welch was one of the most wonderful people I've ever worked with. Performing a duet with her on The Muppet Show helped moi become the W-O-M-A-N I am today! We'll never forget vous, Raquel!"
Actress Ellen Barkin wrote: "Rest In Peace Raquel Welch". While Antonio Banderas also paid tribute on Instagram with a simple RIP Raquel Welch, alongside a compilation of stunning pictures of the actress.
Famous 80s singer and model Samatha Fox mourned the loss of her idol: "Rest in Peace Raquel Welch. Another idol of mine and a lovely person passed away.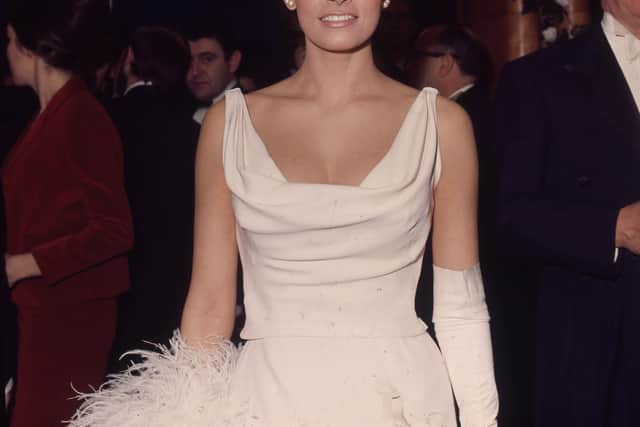 "What a night we had at The Montreux World Music awards with Olivia Newton John and Brit Ekland. Very Sad news. she was BEAUTIFUL INSIDE AND OUT , I'll never forget this fabulous time we had."