Twitch issues apology after ad changes spark boycott threats from users on streaming platform
Twitch has apologised to streamers after facing huge backlash from new advertising rules
Watch more of our videos on Shots! 
and live on Freeview channel 276
Visit Shots! now
Twitch has announced it will scrap its new advertising rules after a backlash from its users. Streamers on the platform called for a boycott of the service with many moving to other platforms.
The livestreaming service, owned by Amazon previously said it would restrict the size and type of ads used by streamers on their content. This change would have substantially reduced how people could generate income when streaming on the platform.
Twitch has since abandoned the changes and apologised to users after streamers threatened a mass boycott of the site, with some big names moving elsewhere. Despite announcing they would cancel the changes, some streamers are still reporting that not all of the new rules have been reversed.
A tweet by the streaming platform called the new guidelines: "bad for you and bad for Twitch" before saying that they would be removing them immediately. The series of tweets to the company's 9.9 million followers read: "Yesterday, we released new Branded Content Guidelines that impacted your ability to work with sponsors to increase your income from streaming. These guidelines are bad for you and bad for Twitch, and we are removing them immediately.
"Sponsorships are critical to streamers' growth and ability to earn income. We will not prevent your ability to enter into direct relationships with sponsors – you will continue to own and control your sponsorship business. We want to work with our community to create the best experience on Twitch, and to do that we need to be clear about what we're doing and why we're doing it. We appreciate your feedback and help in making this change."
The thread comes just a day after Twitch apologised for the "confusion" that was caused over the guidelines and promised to rewrite them. The new rules would have disallowed streamers to embed ads into their streams, as well as limiting the size of any logo to 3% of the screen size.
Streamers on Twitch have previously been allowed to embed ads into their content so that it is visible at all times. The streaming platform also pays them 50% of the money it collects from their subscribers, however some bigger named streamers receive a higher split of 70-30.
The changes were due to be implemented to the platform as it currently receives no revenue from streamers ads or donations. In comparison, YouTube takes 70% of all generated revenue from subscriptions, as well as taking a 30% cut from donations made by fans.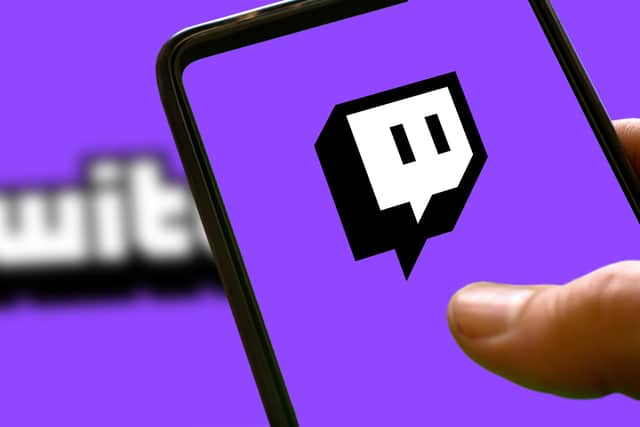 Zack Hoyt, known as Asmongold on the site, tweeted a call for fellow content creators to boycott Twitch or completely leave the platform and migrate to other sites such as YouTube, Kick or Rumble, saying that the new guidelines would do more financial harm to streamers in the long run.
In his tweet, Hoyt said: "I don't say it lightly but I think this is a legitimate situation where streamers should consider boycotting Twitch or moving to other platforms. Making common and harmless forms of advertisement literally against ToS so Twitch can monopolize more of streamers income".
Twitch's changes to branded content are set to come into effect on July 1.