UK earthquake:3.3 magnitude quake as residents hear a 'rumbling noise' rattling doors & windows
The most recent earthquake felt in the UK brings the total for the last two months to 21, with the Isle of Mull experiencing two in May
Watch more of our videos on Shots! 
and live on Freeview channel 276
Visit Shots! now
Parts of the UK were rocked by a 3.3 magnitude earthquake on Wednesday night (June 28). People living in the Staffordshire area reported hearing a 'rumbling' like noise which rattled doors and windows.
The British Geological Survey (BGS) did confirm a tremor which struck at 8.21pm and had an epicentre 7.3km below the village of Tean which is around 15 miles south-east of Stoke-on-Trent and near Alton Towers.
In the last two months, 21 earthquakes have occurred in the UK. Reports described "an initial rumbling, then a bang" and the earthquake "felt more like a shunt, like something had hit something".
It almost doubled the tremor felt on the Isle of Mull in May where two 1.8 tremors occurred. The most recent one in Staffordshire also falls someway short of the UK record which was a 6.1 magnitude tremor in the North Sea, 75 miles north east of Great Yarmouth, on June 7 1931.
The BGS says that anywhere from 200 to 300 earthquakes occur in the UK every year. However, only 10 percent of these are felt by people with the others only recorded by sensitive instruments.
According to the BGS, "An earthquake is the sudden release of strain energy in the Earth's crust, resulting in waves of shaking that radiate outwards from the earthquake source. When stresses in the crust exceed the strength of the rock, it breaks along lines of weakness, either a pre-existing or new fault plane.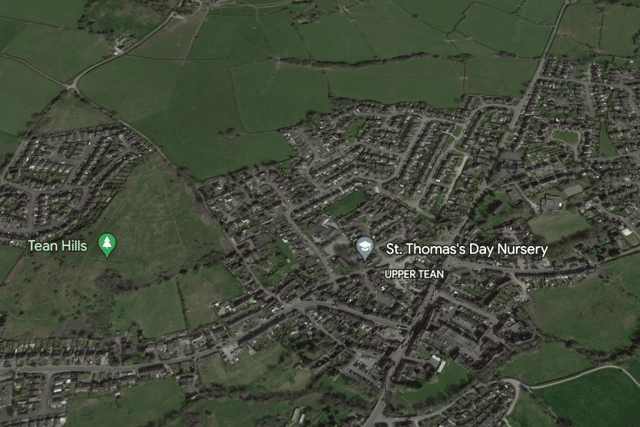 "The point where an earthquake starts is termed the focus or hypocentre and may be many kilometres deep within the earth. The point at the surface directly above the focus is called the earthquake epicentre."