Cold weather and snow continues to batter large parts of the UK today. Freezing temperatures and prolonged snowfall has led to disruption on roads and at airports.
As of Wednesday March 8, the level 3 cold weather alert issued by the UK Health Security Agency (UKHSA) which was in place has been extended further. At present, the warning now ends next week.
According to the UKHSA, this has been extended until 9am on Monday March 13. This comes as Met Office amber warnings for large areas of England and Wales remain in place until Friday with several centimetres of snow expected in the hardest hit areas.
Dr Agostinho Sousa, head of extreme events and health protection at UKHSA, said: "During periods like this, it is important to check in on family, friends and relatives who may be more vulnerable to the cold weather, as it can have a serious impact on health. If you have a pre-existing medical condition or are over the age of 65, it is important to try and heat your home to at least 18C if you can."
March 9
Cold, cloudy, windy and unsettled for many today. Spells of rain will affect southern UK. Further north, spells of snow will affect parts of Wales, the Midlands, northern England, Northern Ireland and southern Scotland. Northern Scotland is brighter with snow showers.
Further snow across parts of Wales, the Midlands, northern England, Northern Ireland and southern Scotland, heaviest snow in northern England. Rain at times in the far south and will be windy.
March 10
Early rain and snow across England and Wales clearing southwards, sunshine following with snow showers in the east. Sunny spells Scotland and Northern Ireland, but snow showers too. Cold.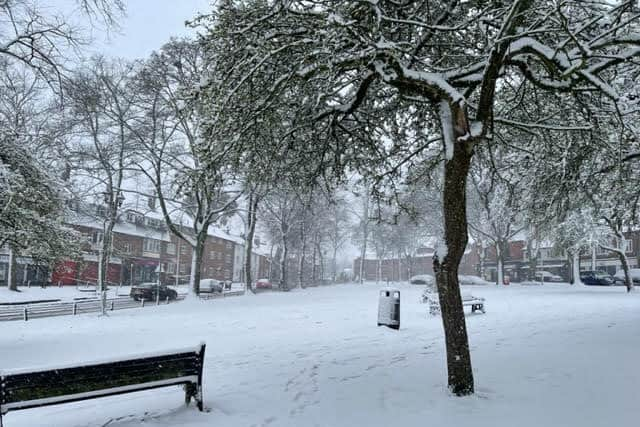 Outlook for March 11 to 13
After a cold start to Saturday, turning milder but unsettled for most with rain and strong winds. Remaining colder in the far north, with some further snowfall.