What is Maundy Thursday 2023? Meaning, when is it, how it's celebrated - will King Charles mark it differently
Maundy Thursday has been a key date in the build-up to Easter since it was first marked by Queen Elizabeth II and the Duke of Edinburgh Prince Philip in 1952.
Watch more of our videos on Shots! 
and live on Freeview channel 276
Visit Shots! now
As the build-up to Easter continues, it means the arrival of yet another Maundy Thursday - but what is the story behind it and how will it be marked and celebrated by King Charles III and The Royal Family?
Maundy Thursday is one of the four key days of Christianity's Holy Week, which includes Palm Sunday, Good Friday and Easter Sunday. This is usually a week when people devote time to worship.
The day has been officially celebrated by royals since 1952 when Queen Elizabeth II and the Duke of Edinburgh Prince Philip marked the Royal Maundy Service for the first time. Her Majesty kept this tradition each year, but as this is the first since her death in September 2022, will King Charles III keep it going?
King Charles III is expected to be out and about to mark the occasion, just like his mother, alongside his wife Queen Consort Camilla. The service will be held at York Minster Cathedral where His Majesty will present 74 men and 74 women with Maundy gifts.
Here is everything you need to know about Maundy Thursday 2023. Including when it is, the meaning behind it and how King Charles III and The Royal Family will mark it.
When is Maundy Thursday 2023?
Maundy Thursday takes place on the last Thursday before Easter Sunday. In 2023, this is scheduled to take place on April 6.
Meaning behind Maundy Thursday 2023
Maundy Thursday, often referred to as Holy Thursday, derives from the Latin word 'mandatum' which means command. It marks the night of the Last Supper and the day Jesus celebrated his final Passover with his fellow disciples before his crucifixion.
A key date in the Christian calendar, Maundy Thursday marks the end of Lent, which is a time when followers give up something they love or cherish to remember Jesus' sacrifice.
It is also believed to be the day Jesus washed the feet of his disciples, who he commanded to do the same. This tradition is in keeping with modern day, as religious leaders like the Pope traditionally washes and kisses people's feet, who are normally church members.
How is Maundy Thursday celebrated and what will King Charles III and The Royal Family do?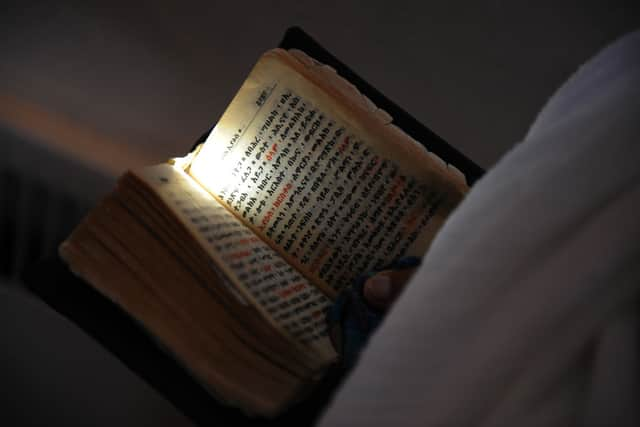 Like with most Christian holidays and celebrations, there are many long standing traditions and customs that must be followed. For example, in the UK it is normal for Maundy money to be given as an act of charity each year - something which the late Queen Elizabeth II followed, donating to pensioners to mark the day.
Many Christians choose to mark this day in different ways - these may include:
Communion services held in churches.
Seder Supper - a meal eaten on the first night of Passover.
Tenebrae Service - a religious service held three days before Easter
Stripping the Sanctuary - a practice which allows people to prepare for Easter, such as attending the church in silence
The monarch is expected to give out gifts that represent the number of years they have lived, travelling to local cathedrals and abbeys to give to local people. In the Queen's first celebration of Maundy Thursday in 1952, she gave 24 men and 24 women specially minted Maundy money.
The Queen would also hold a nosegay bouquet which is made up of daffodils, primroses, stocks, purple statice, ivy, freesias, hebe, rosemary and thyme. Typically given as a gift.
King Charles III will be presenting 74 men and 74 women with a Maundy gift in 2023 to thank them for their Christian service and how they support their local communities. The people receiving the gifts have been selected by the Church of England.
King Charles III Maundy gift 2023
Recipients of a Maundy Thursday gift in 2023 will be presented with one red and one white bag. The white purse will contain a set of specially minted silver Maundy coins valued to the age of His Majesty, while the red purse will contain commemorative coins which will signify the Sovereign's historic gift of food and clothing.
The Royal Family website explains: "One will celebrate His Majesty's forthcoming 75th birthday and the other will commemorate the 75th anniversary of the Windrush Generation."