What is the 3G switch-off? How to find out if your phone is 4G compatible
An agreement has been made to turn off 3G by the end of 2033, leaving several phones without mobile network access - here's everything you need to know.
Watch more of our videos on Shots! 
and live on Freeview channel 276
Visit Shots! now
3G technology is being phased out as mobile network services slowly begin switching off the technology over the coming years. It comes after an agreement was made between the government and mobile network operators in December 2021, to phase out 2G and 3G services by 2033.
Mobile networks currently use 2G, 3G, 4G and 5G on their platforms but will soon reduce these down to the more reliable and faster 4G and 5G services. Vodafone, EE, O2 and Three will all be affected by the phase out, with Vodafone announcing their 3G switch-off over the coming month.
Network providers have the decision on when to end their 2G and 3G services before the end of 2033. 2G technology was initially rolled out in the early 1990s, with 3G coming into effect in 2003.
Despite the launch of 5G technology in May 2019, many parts of the country have still not received network support to ensure it is accessible.
Which networks will end 3G services
Vodafone
Vodafone has said that it plans to phase out its 3G network across the UK by the end of the year, with the rollout beginning next month for Hull, Oxford and Greater London. The mobile network, which has 18 million customers, has said that by turning off the coverage, it aims to strengthen its 4G and 5G networks for customers.
An initial test phase-out took place in Plymouth and Basingstoke earlier in the year and will switch-off 3G services in the South of England before eventually turning-off the service for the whole of the UK.
Vodafone has provided customers with a Network Status Checker to see what services are available in your area. The mobile network provider has also teamed up with We are Digital to provide the Digital Skills Helpline to more vulnerable customers.
Customers who use Lebara Mobile, Asda Mobile, Talk Mobile and VOXI will also be impacted by these changes as they are part of the Vodafone network.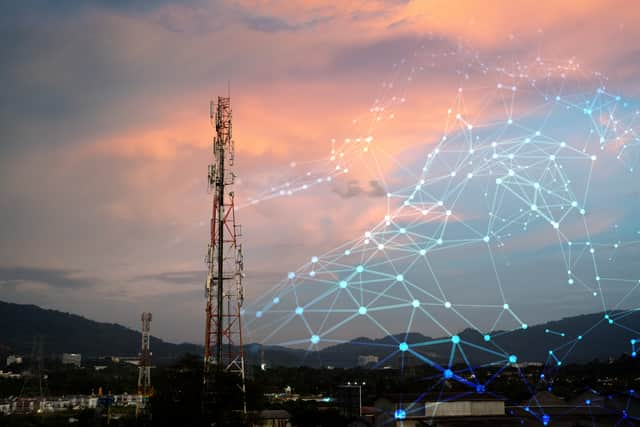 EE
EE has shared that it does not plan to "say goodbye" to its 3G network until 2024. The mobile network said it plans to focus on strengthening the 4G and 5G networks before phasing-out older services.
EE said that 3G services aren't "energy efficient", adding that the "removal will be the dawn of a more sustainable future. The mobile network has provided information for their 31 million customers on their website, including an FAQ section.
Customers who use Co-op, 1p Mobile, Utility Warehouse, Ecotalk, Plusnet and BT Mobile will also be affected by these changes as they are part of the EE network.
Three
Three have announced that they will phase-out their 3G network by the end of 2024. A gradual switch off will happen for customers using the network, with everyone being moved over to 4G and 5G networks.
The mobile network is now encouraging its customers to move over to compatible devices that will be able to access 4G. Three have provided a Coverage checker to help customers see what is available in their area.
Customers using iD Mobile and Smarty, Freedompop and Superdrug mobile will also be impacted by these changes as they are part of the Three network.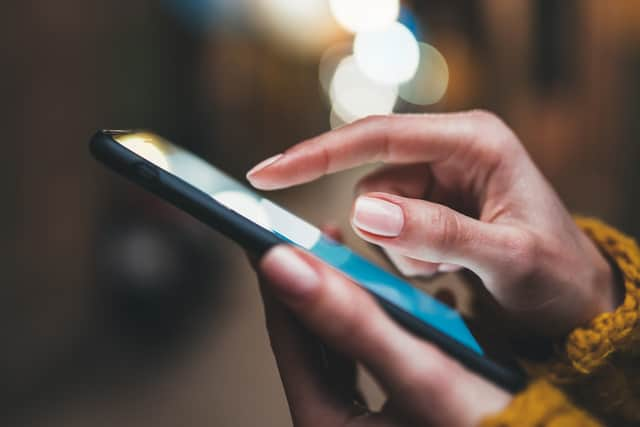 Virgin Media - O2
O2, owned by Virgin Media are yet to announce when they plan to switch-off their 3G network. This means customers on the network will still have 3G access until Virgin Media reveals a date for the planned switch-off.
Virgin Media has provided customers with a Coverage checker to see what services are available in your area.
Tesco Mobile, Giffgaff, Sky Mobile, Virgin Mobile and Lycamobile will be affected by any changes made by Virgin Media as they are part of the O2 network.
Will the 3G switch-off affect me?
Phones that only have 2G and 3G compatibility may not be able to make phone calls or send messages when their network's 3G services have been shut off. If you are unsure about how this will affect you, speak to your network provider who will be able to give you personalised advice for your device.
UK's communications regulator, Ofcom, have reassured customers who use EE, Vodafone and O2 networks with older devices will still be able to access 2G until that is switched off. This will be available so that users can still make phone calls and send text messages where needed.
Most phone users are unlikely to be affected by the switch-off with most devices already compatible with 4G devices. Ofcom have also said that mobile networks must give customers up to 12 months' notice before they switch off their 3G services.
What to do if you have an older device
Most phones are now sold compatible with 4G networks so if you have a newer phone you may not have to worry about the switch-off. Customers with older phones will need to upgrade to a 4G or 5G compatible device to ensure they can still access their mobile network.
If you own an iPhone 5C or 5S or above then you will be covered by 4G networks when the 3G switch-off happens. Here's how to check if your iPhone is 4G compatible:
Go to settings on your phone 
Find 'mobile data selection' 
Click 'mobile data options'
Select 'voice & data' - this will then show you what network options are available to your device
Here's how to check if your Android smartphone is 4G compatible:
Go to settings on your phone
Find ' Network settings'
Select 'Mobile network'
A drop down menu should appear, if you don't see 4G then your smartphone does not support the network