World Book Day 2023: Study lists world's most popular children books including Alice in Wonderland and Matilda
New research has revealed the most popular children's books ahead of World Book Day on March 2.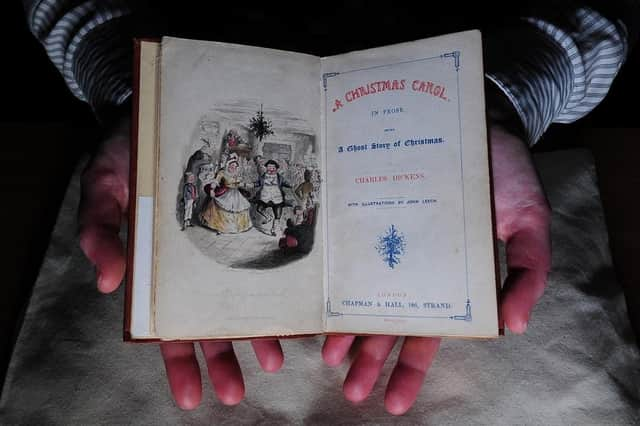 The analysis revealed Alice in Wonderland as the children's book that parents are picking up the most, with more than 587,000 searches for Lewis Carroll's story. First published in 1865, the book is one of the best-known books of the Victorian era, and one that has maintained its popularity ever since its release.
The dark fantasy children's novella Coraline is next on the list, taking second place with just over 572,000 searches. Other well known titles to feature in the top 10 include Charlie and the Chocolate Factory, Matilda following and Winnie the Pooh
Research was carried out by My 1st Years, a personalised baby brand. The brand analysed more than 370 popular children's books.
Gareth Chadwick, Head of Marketing at My 1st Years comments: "For children of all ages, bedtime stories are often a prominent part of their bedtime routine. Not only does the association of bedtime reading help to trigger relaxation that helps with sleep, but bedtime stories are also shown to aid language development, imagination, create conversation and strengthen the bond between parent and child."
He continued: "Children will often have a favourite story that they want to hear again and again, and likewise, parents will often have a trusty book that they enjoy reading to their child. In this case, it may be no surprise that Alice in Wonderland has been revealed as the most popular, with the fantasy land of Wonderland allowing a child's imagination to truly run free. However, we hope that this research may inspire parents to pick up a new book and see if they can find a different story to make a part of the bedtime routine."
Alice in Wonderland 
Coraline 
Charlie and The Chocolate Factory 
Matilda 
Winnie the Pooh 
Shrek 
Mr. Men 
Harry Potter and The Philosopher's Stone 
Artemis Fowl 
Where The Wild Things Are 
The Rainbow Fish 
Corduroy 
Madeline 
The Cat in The Hat 
Pete The Cat 
The Little Prince 
Treasure Island 
Peter Pan 
Fantastic Mr. Fox 
Charlotte's Web 
What is World Book Day? 
Created by UNESCO, World Book Day is a worldwide celebration of books and reading. It is marked in over 100 countries around the globe.
In the UK, it often includes school children dressing up for the day as their favourite book character. World Book Day 2023 will take place on Thursday, March 2.