World Press Freedom Day 2023: Freedom of press 'under attack' across the world as UK drops in rankings
May 3 every year is World Press Freedom Day, and the freedom of press around the world is under attack according to the UN - including in the UK
Watch more of our videos on Shots! 
and live on Freeview channel 276
Visit Shots! now
World Press Freedom Day is celebrated today (May 3) for the 30th time since the UN General Assembly created the day in 1993. The anniversary will see a special event at the UN headquarters in New York - but it's not all sunshine and celebrations as press freedom is "under attack" across the globe.
The World Press Freedom Day was founded to remind governments of their duty to uphold the freedom of press and expression. But according to the UN, 85 percent of all people on earth live in countries where media freedom has declined in the last half decade, and seven out of 10 countries are considered "bad".
"There is more red on the RSF map this year than ever before, as authoritarian leaders become increasingly bold in their attempts to silence the press," Christophe Deloire, RSF general secretary, told the Guardian. "The international community needs to wake up to reality, and act together, decisively and fast, to reverse this dangerous trend."
In the 2023 World Press Freedom Index, an unprecedented 31 countries are deemed to be in a "very serious situation", up from 21 in 2021. The list, released by Reporters Without Borders (RSF), also saw the UK down from 24 last year to 26 this year.
According to RSF, the British media suffers from worrying legislative proposals continuing to move through parliament, and a lack of pluralism, with three companies News UK, Reach and Daily Mail and General Trust dominating the national newspaper market. The arrest of journalists covering protests and the home secretary's approval of the US request to extradite Julian Assange also had an effect on the UK freedom of press.
Europe continues to be the easiest place for journalists to work in, with Norway claiming the number one spot for the seventh consecutive year. New this year is number two not being claimed by a Nordic country, but by Ireland, which ranked number six last year.
The war in Ukraine (79th) has had a severe impact on press freedom in the eastern parts of the continent, with Russia (164th) suppressing western media and increasing their influence over captured territories in Ukraine. Russian media has almost completely taken over Belarus (157) as well.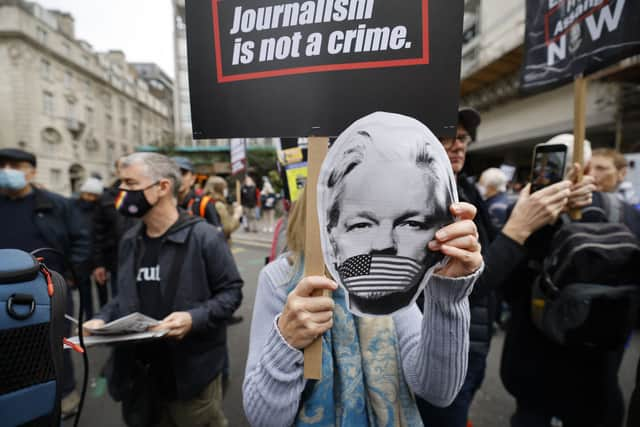 In the UK, a national security bill lacking protective measures is threatening investigative journalism, while new legislation in Sweden (4th) is undermining confidentiality of journalists' sources. In Turkey, a country still regarded as a democracy, where authoritarianism and persecution of journalists has increased under Recep Tayyip Erdoğan's presidency, freedom of press is classified as difficult, the second most serious classification.