Yungblud: Singer opens up about being molested by doctor as a child ahead of new single 'Hated'
Yungblud says the latest single 'Hated' is "most personal thing" he has ever released.
Watch more of our videos on Shots! 
and live on Freeview channel 276
Visit Shots! now
British singer and songwriter Yungblud has revealed he was molested by a doctor when he was a child, as he opened up about his trauma ahead of the release of his new single 'Hated' on Thursday (August 24).
In a lengthy social media post on Wednesday (August 23), the South Yorkshire-born singer, whose real name is Dominic Harrison, said the incident took place when he was seven years old. He said he had never told anyone until he admitted to it to his producer while writing 'Hated', which he described as "the most personal thing I've ever released."
The 26-year-old wrote: "When I was seven years old I was molested by a doctor. I never told anyone until I told my producer when this song started to come out. This is the most personal thing I've ever released. That's not to say it's soft or gentle, far from it.
"It's a rallying cry and an exposition of the soul. The song is ultimately about freeing yourself from bad experiences and trauma, finding inner strength, acknowledging your past, accepting the pain and having the courage not to let it define your future.
"You've got to kill somebody to be somebody to be who you want to be. You've got to hit rock bottom and live through all of the s*** nobody believes. You've got to hurt some people first but first some people will thirst on watching you bleed.
"And that's when you know that you've made it. When you're hated. Hated - out tomorrow (Thursday)."
'Hated' is the follow-up to Yungblud's recent single 'Lowlife', which he previously said represents the start of his new era.
Many of his fans have since flooded the comment section, expressing their sympathy towards the singer. One said: "I'm sorry to hear about what you went through. I can't begin to imagine how hard it must have been. It takes courage to admit stuff like this. We are proud of you."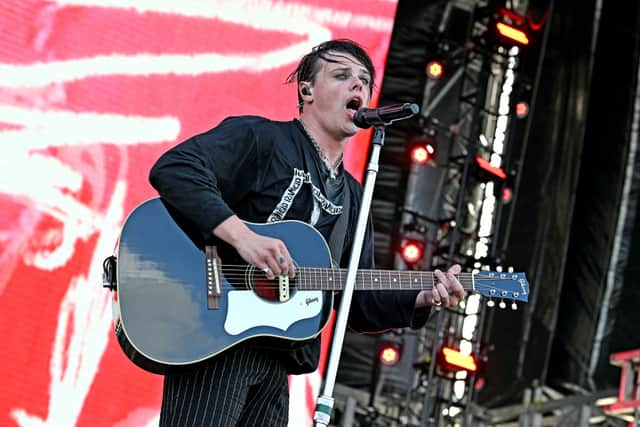 In an interview with NME during the controversy surrounding Netflix's show '13 Reasons Why,' Yungblud defended his decision to appear on its soundtracks, saying that he suffers from anxiety and depression and has done so for "a lot of my life."
He had said then: "People say that it's triggering and uncomfortable. I suffer from anxiety and depression, and I have (for) a lot of my life. Do you know what's more uncomfortable than that? Someone not understanding what you're going through."