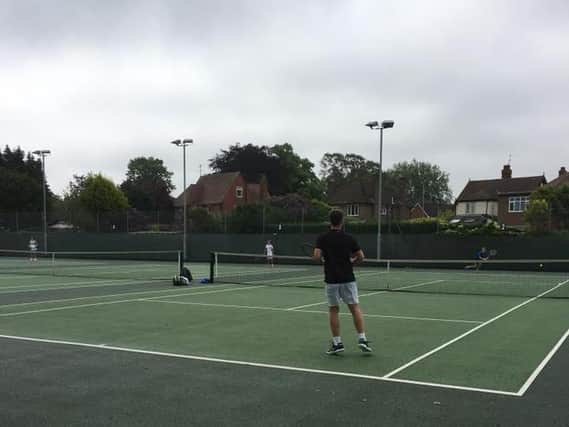 Action has returned to Boston Tennis Club, albeit in a slightly different manner.
Nevertheless tennis balls are once more being hit, and not just in homes and in back gardens around the country.
This follows the Prime Minister's announcement on the previous Sunday evening when Boris Johnson said that people in England are allowed to exercise outside more than once a day and that sports such as tennis are now able to take place.
Following strict guidelines on social distancing, hygiene and health and safety Boston Tennis Club has re-opened its Sleaford Road site.
The use of tennis courts is limited to outside so both the Indoor Centre and the clubhouse remain closed.
But with 13 outdoor courts and two outdoor mini tennis courts to use, members have a chance to exercise in a different way.
Boston Tennis Club has put in to place the measures that allow players to again play tennis and this resulted in the opening of the outdoor courts for members on Friday.
Play is restricted to singles, with hygiene facilities available and strong advice to use hand sanitisers frequently.
Court bookings can be made online and members must only be present during allotted times.
One-to-one individual lessons can be booked online with coaches.