Boston Tennis clubmates meet one another in Lincolnshire National Winter League action
This week's round-up of action...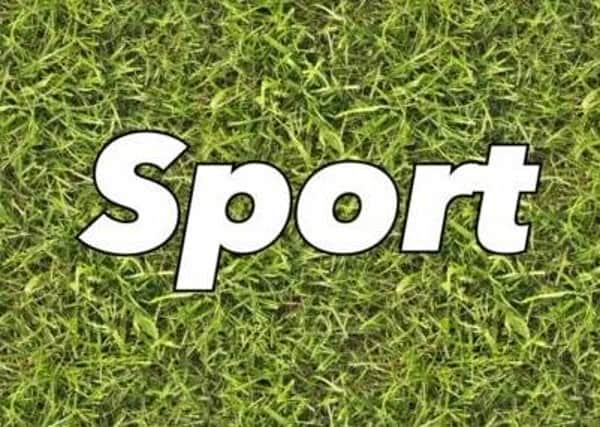 Boston Tennis Club juniors have been involved in Lincolnshire National Winter League action.
The 12 and under girls in the Lincolnshire National Winter League played their intra-club match between Boston A and B.
Boston A – Matilda Clark and Emily Pye - faced the B's Matilda Buck and Neve Gibbons, the A winning 2-0.
Boston's under 14 boy's B team played Horncastle B and a good effort by the team of James Winter and Theo Perowne saw them miss out in some close encounters and the match was won by Horncastle B, 3-0.
Alayna Buswell and Bonnie Haywood played their next match against Stamford Tennis Club.
This was in the 10 and under mixed division.
Both girls won their singles matches and together they won the doubles match, leading to a 3-0 victory.
In the Dunlop Lindum Lincolnshire Seniors Winter League 2020-21 there were two matches for Boston senior teams.
Boston Men's Fourths met Horncastle in Division Two.
Boston dropped only one set on this occasion as Richard Cozens, Robert Bonser, Geoff Presland and Richard Tupper won well.
The Boston Tennis Club Ladies' Second team had some close rubbers in the team's away match at Grantham.
It was Grantham's day and these close rubbers slipped away from Boston's Catherine Ellis, Sharon Thorogood, Lesley Gibbons and Hilda Hastings, seeing Grantham win 4-0.
The mini tennis orange sides competed in the Lincolnshire Mini Tennis Team League.
Boston A and Boston B met Louth's A and B teams.
Boston A – Charlie Cook and Callum Purdy - and B - Natasha Dodes and Keita Cica - played well.
The A team drew two and lost one whilst the B team drew one and lost two.