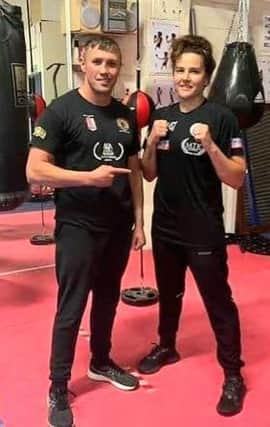 Former professional fighter-turned-coach Amir Unsworth has come up with the 'Boxing Days' initiative, partnering with the Maverick Stars Trust, a charity aiming to change lives through amateur and professional boxing.
All single parents, and anyone who would enjoy some company this Christmas, are invited to Amir's Boxing Academy on Hadley Road in the town.
"I had to go through court to gain access to my daughter in 2010. It took a while, and it was boxing training that helped to keep my head together," Amir explained.
"Now, I've got a two-year old and I've gone through the same again. It wasn't a long time, I was stopped from seeing my daughter for six weeks, but I was training hard all the way through it."
He said when things are not going well, training can help find a positive mindset.
"I know what it's like for parents not to see their kids at Christmas," Amir added. "I know and I train through it. When times are hard, I train. When times are good, I train! It makes everything better."
He hoped telling everyone his own story of going through the mill, it should help them feel a bit better and visitors will be able chat and share experiences.
Participants at the Christmas Day training session will also receive a gift hamper of confectionary, gym accessories and refreshments.
For details contact Amir on: 07713 726636.