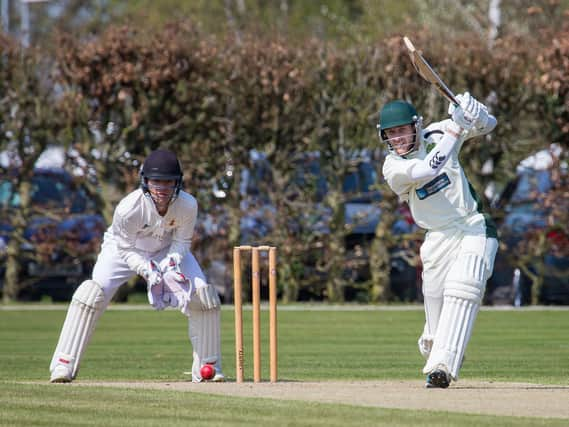 Boston Cricket Club's First XI will begin their Lincs ECB Premier campaign on Saturday as they host Grantham CC.
After last year's Covid-affected summer, where clubs only managed a handful of matches in a shortened competition, Jonny Cheer's side are keen to return to action once again.
"It wasn't the same last year and hopefully we can have a normal season this time," said Boston CC chairman Chris Wade.
Like many clubs, the Mayflower men have not brought in an overseas professional this year due to Coronavirus uncertainty about future lockdowns, travel and
Grantham have been among the strongest teams in the Lincs ECB in recent years.
Boston Seconds will return to action on Saturday as they travel to face Moulton Harrox in the South Lincs and Border League Premier Division.
The Thirds are away at Grantham in the SLBL Division One while the Sunday side get their Lincoln and District League Premier Division campaign underway at home to Ancaster the following day.
The SLBL Division Two sees Freiston, Leake and Leverton travel to Skegness Seconds on Saturday.
Revesby Firsts travel to face Lincoln and District League Premier Division rivals Lindum on Sunday, with the Seconds hosting Rustons in the Lincoln and District League Division Two.