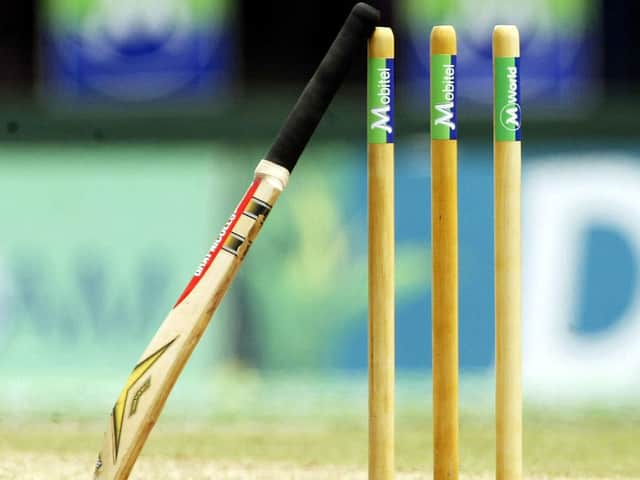 Second XIs from Freiston, Leake and Leverton and Skegness second teams enjoyed a competitive match by the seaside on Saturday.
Despite looking to be in control at times, Freiston fell 16 runs short of victory in the SLBL Division Two
After electing to bowl first, Freiston started well, led by Steve Appleyard.
The seamer was in fine form claiming four early wickets to reduce to home side to 21-4.
Appleyard was well supported by his fielders, as Gwion Joyce held on to two catches and JP Horton also took a good catch.
A counter attacking innings from Noble (20) was ended by a fine piece of bowling from Appleyard to give Steve another five wicket haul.
A 40-run partnership between opener Sheldon and Lymer frustrated Freiston, but Sheldon was dismissed for a patient 27 by JP Horton.
Lymer (61) batted well with the tail to bring up his 50, but a deserved wicket for Justin George, and three scalps for Tom Appleyard dismissed Skegness for 134.
Freiston didn't start well with the bat, in the face of some disciplined bowling by Lymer and Freddie Bailey.
Freiston looked to be in trouble at 23-3, but a fine partnership between JP Horton and Tom Appleyard looked to have steadied Freiston's nerves.
The pair showed good intent and appeared to be taking Freiston to victory as the score reached 90-3. However the dismissal of both to the bowling of Sol Bailey changed the match.
Horton had made 32 before he was bowled, and Tom Appleyard 43 before he was trapped LBW.
Despite a fighting 16 from Gwion Joyce, Freiston didn't have an answer to off spinner Bailey as he claimed six wickets.
Freiston were 16 runs short of victory when Bailey completed victory for Skegness, by bowling last man Steve Appleyard.
Next week Freiston Firsts host Skegness and the second team visit Sleaford Thirds.