Last Saturday they travelled to Clumber Park with a youthful side eager to get a win on the board. With an already soft outfield, the wet forecast looked sure to play its part.
Captain John Tittley lost the toss and Gainsborough were put into bat by a high flying Clumber side who had made a terrific start to the season.
They got off to a solid start with Needham looking comfortable against some sharp and accurate bowling.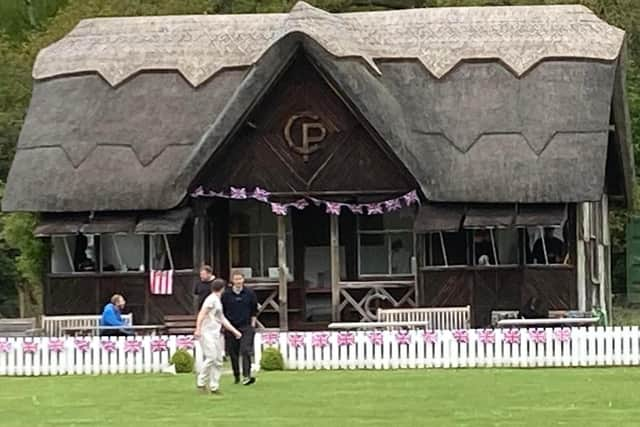 Despite the loss of Smith early, Andrews coming in at three, soon propelled the score with an array of classy shots.
Being 65-1 at drinks, Gainsborough should have pushed on to set a challenging target for the opposition.
However, after Andrews passed his half century, a flurry of quick wickets gave Clumber a boost. The middle order and tail failed to back up the promising start and soon Gainsborough were all out for a slightly disappointing 119, though given the challenging conditions there was certainly hope of defending that total.
A significant rain shower during tea then changed the course of proceedings.
After a significant delay, the Duckworth-Lewis method came into play.
With 15 overs lost, Clumber had 30 overs remaining to chase down 99.
With what would be a soaked ball, the odds were firmly in Clumber's favour.
Clumber made a solid start with the bat but after the first wicket Mather, a closely run tussle was in the offing.
Accurate bowling from Bingham, Needham and Lobley backed up by excellent fielding and catching, prevented the home side from getting above the required run rate and created pressure that resulted in a regular flow of wickets.
Soon Clumber were 80-7 with only five overs left and only the tail to come.
However, despite a few chances and both sides fancying a win, an excellently measured and patient innings from Fotheringham enabled Clumber to get over the line, with a glorious six over cover to win the match, with an over to go.
The Gainsborough side battled hard but always had conditions against them.
The side continues to improve and with glimmers of form beginning to show, hopefully a change of luck with the weather will enable the first team to record their first win of the season sooner rather than later. This Saturday, they are at home to Grassmoor CC.
The Gainsborough second teams fixture against Killamarsh was postponed last week. This Saturday they head away to local rivals Wiseton CC second team.