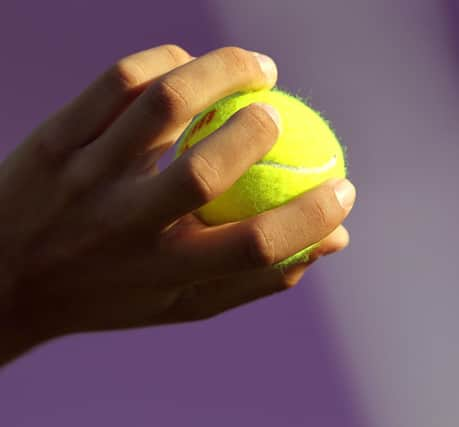 The Saturday was a wipe out due to the heavy rains and strong winds but the Sunday provided slots earlier in the day that did not impede play.
In the Dunlop Lindum Lincolnshire Senior Doubles League there were two matches which involved Boston teams. The Boston Ladies first team played away at Eastgate.
The team on this occasion was Jenny McGarel, Sarah Grant, Rachel Atkinson and Rachel Gedney. With both Boston pairs up against it when playing Eastgate's first pair, the wins needed to come from the rubbers involving the second string pair. It was close but Boston went down to Eastgate seconds in one of the sets and the final score was 5-3 to the Lincoln based team.
A similar story for Boston Men's seconds who played at home to Bourne in a Division One match, in the Dunlop Lindum Lincolnshire Senior Doubles League. It was a good hard fought match with slightly missed opportunities leading to a level end of the first round.
Therefore equal as they stood going in to the second round it was Bourne that had more steam left and got the edge giving them a deserved 5-3 win. It was a very good match with some entertaining tennis and a really strong challenge to Bourne's first team. The Boston players were Anthony Hulley, Larry Churchward, Ian Scott and Jeremy George-Jones.
There were also two matches in the Lincolnshire National League 2020/21. Boston Men C in Division Two of this League played Horncastle and it was a 4-2 win for the team of James Newton and Ryan Frankish.
The singles round produced a draw but there was a win in the doubles for the duo. This division is being played as a knock out draw and this places Boston C in to the final against Spalding 2 when play once again resumes.
Finally in the 14 and under girls event of the Lincolnshire National League 2020/21 the Boston A team – Poppy Gibbons and Yasmin Everitt played Boston C team – Matilda Clark and Emily Pye and it was a well contested match but a win for Boston A.