A blend of 'development and experience' making Lincs League an exciting prospect - vice-chairman
Officials also gaining important lessons from 'hard, physical' league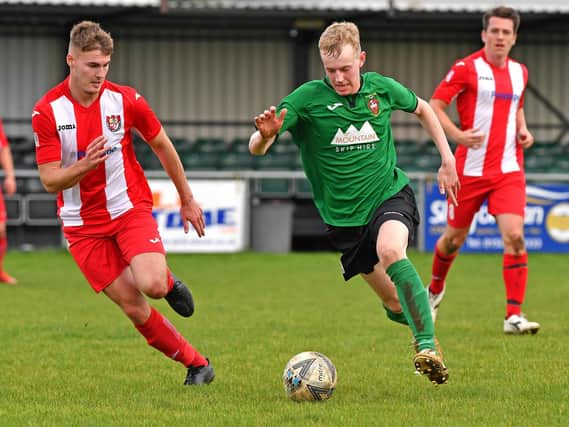 A blend of 'experience and development' is making the Balcan Lighting Supplies Lincolnshire League an exciting option for clubs.
Six teams have applied to join the league when next season kicks off, and it is hoped that will take the total of clubs competing to 18.
Mr Rinfret hopes the mixture of young players cutting their teeth in the senior game and some seasoned county footballers can create an even more competitive edge at step seven of the National League System.
"It's the combination of experience and development we want to offer," he said.
"A lot of teams are in the situation where they're in steps five or six and they have under 18s looking to progress.
"It may be hard to go straight into the first team, that's why this league is important for development.
"It gives young lads the opportunity to play competitive football and learn from more experienced players who, perhaps, have played at higher levels and still want to play competitive football, or are good enough to play higher but don't want the travelling.
"It's a hard, physical league but there's also a lot of quality football being played."
But it's not just the players who can benefit from a stronger Lincs League.
Mr Rinfret believes the same learning can be obtained in the third dressing room.
"It's a good place for officials to cut their teeth," he added.
"A young person running the line, helped by an experienced referee and experienced linesman, will learn a lot from officiating a game in front of 75 spectators.
"It will be a totally different experience to an under 15s game.
"We have officials who move up to step six and higher and we're proud of that."