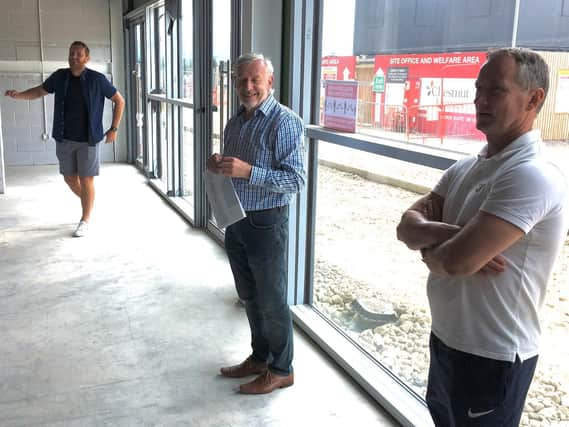 The club's management team were given a guided tour of the under-construction Jakemans Community Stadium on Saturday after the squad had met up for their COVID-19 tests as they prepare to return to training ahead of the National League North play-offs.
"I think it was September since I last went, and it's come on a lot since then," Elliott told The Standard.
"The chairman (David Newton) still thinks there's a lot to do but it just looks so impressive.
"It's going to be fantastic when it's done. Not just the big main stand and the pitch, the dressing room and things like that.
"As you can imagine, it's very much a modern stadium ready for the Football League."
"There hasn't been much positive news in the last few months in sport, in football, in general, and something like this is really exciting and positive. I can't wait to get involved and be part of it."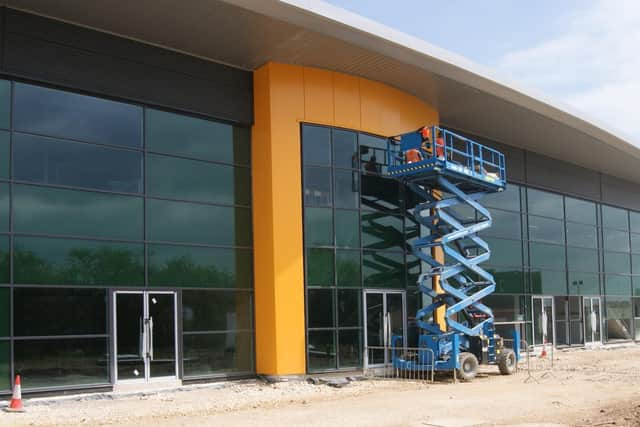 United's squad - with the exception of full back Matt Challoner, who is undergoing regular testing closer to home - met up on Saturday.
The Pilgrims are expecting the results later today, and are hoping for a clean sweep of negative testing as they prepare to return to training tomorrow (Tuesday).
Elliott was delighted to be reunited with his players and happy with the way they bought into his message.
He added: "Everybody was there apart from Matt Challoner, who's being tested in Burnley. He gets tested every couple of days there.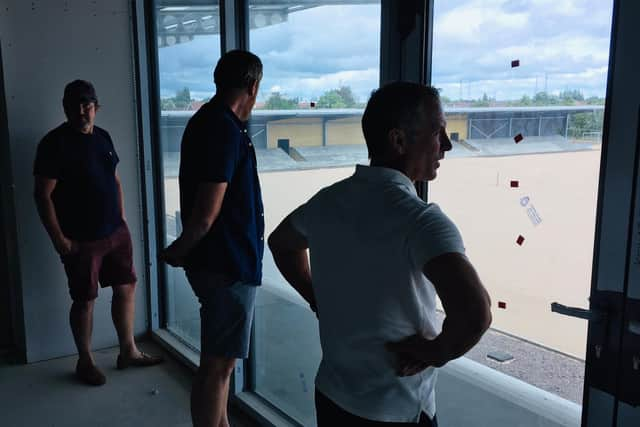 "We had a good, strong squad. It was good to see faces again and we're looking forward to it.
"It's strange in the way we were all two metres apart and interaction probably wasn't as natural as its used to be.
"But the world's a different place an we have to adjust best we can. The lads were brilliant and bought into what we said."