​Boss Rawlinson thrilled after big Skegness Town victory
​Chris Rawlinson was delighted with Skegness Town's first-half display in particular as they won 5-2 at AFC Mansfield on Saturday.
​The win made it nine games unbeaten for the Lilywhites as they continue their pursuit of the play-off places in the UCL Premier North.
And Rawlinson highlighted how the form is contributing to strong morale at the Vertigo Stadium.
He said: "I was really pleased with the performance on Saturday. Mansfield's a tough place to go as we found out in the FA Cup earlier in the season, as they've got some good threats going forward and lots of pace in their side.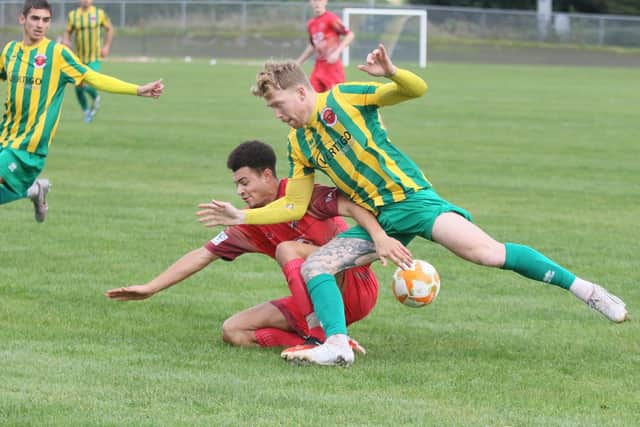 "We went one down to a good goal and I was a bit concerned but our first-half play was a bit special, to be honest, and we went in 4-1 up at half-time and it could really have been five or six.
"In the second-half we were able to rest some of the lads who needed a rest and utilised the bench fully, and we still scored another good goal. We backed off a bit which was a bit frustrating but making four changes can affect the flow of things.
"It puts us in a great position. We're nine unbeaten in the league and we're scoring goals too – that's nine in our last two games which is really pleasing.
"So it's a good place to be at the minute and I'm very pleased with everything that's going on. The squad is looking very strong and everyone is together and right behind what we're trying to do."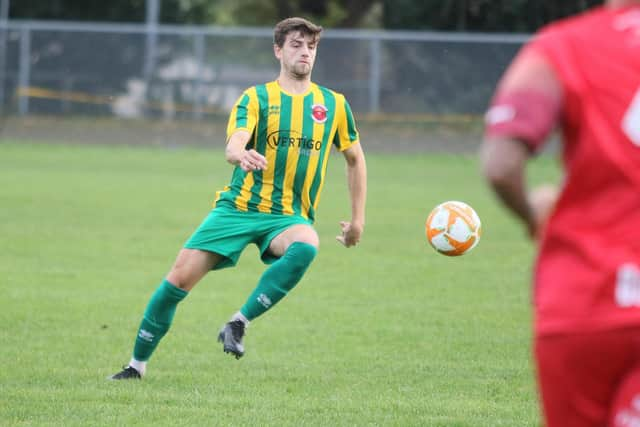 Skegness went to Lincoln United on Tuesday night, after the Standard had gone to press, before they then welcome Aylestone Park in the League Cup on Saturday.
Rawlinson said: "Saturday's win set us up nicely for the game with Lincoln which, if we have any ideas of getting into the play-offs or challenging for them, we need not to lose. We'll aim to win it and go from there.
"We don't know too much about Aylestone Park other than them winning UCL Division One last year and scoring lots of goals, but we want to win the cup competitions.
"It'll be tough but we're at home and I always fancy us at home so we'll look forward to it and hopefully the supporters will come down and cheer the lads on."