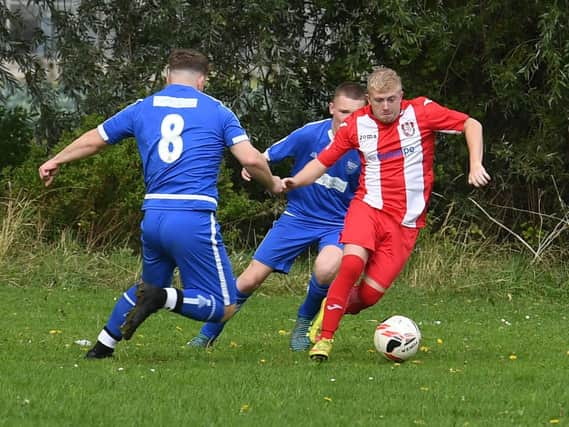 The Boston & District Saturday Football League has outlined plans to try to ensure the season is completed.
Chairman Roger Gell revealed that action is currently planned to resume on December 5 after the national lockdown comes to an end.
League matches will be prioritised and the campaign has also been extended in a bid to get games played.
"We are planning to re-start immediately on December 5. We need to make use of every Saturday we can now," Mr Gell said.
"Our plan is to resume immediately. The clubs are aware of that. We need to focus on getting the season finished as safely as possible.
"We've got to use every possible Saturday. We'll be at the halfway stage of our season come the end of December. If we played the three Saturdays in December available to us we'd have played 10 Saturdays. This time we'd normally have played 20 Saturdays."
Cup competitions are on hold at present, but that doesn't mean they have been scrapped. It is hoped they can now be fitted in to an extended campaign.
"The other decision we have taken is that we're going to put the cup competitions on hold for the time being and focus purely of league fixtures," Mr Gell added.
"Going into the new year, we will then review the situation and the possibility of continuing with the cup competitions.
"We have extended our season as late as we possibly can, to May 29. We have to take into account there may be future lockdowns and possible bad weather which can also postpone matches.
"We've given ourselves every possible opportunity, by extending the season.
"If we can play the three Saturdays in December with no further disruptions that will give us six months which will be adequate to complete the season. But every lockdown makes the task that little bit more difficult."
Clubs are being asked to return to action just three days after the end of the proposed lockdown period.
However, Mr Gell says teams appear raring to go.
"We've asked if any club have had any problems with that and we've heard nothing back from any of the clubs," he continued.
"It will be a level playing field after four weeks off, but we've not heard anything from clubs in opposition to that."